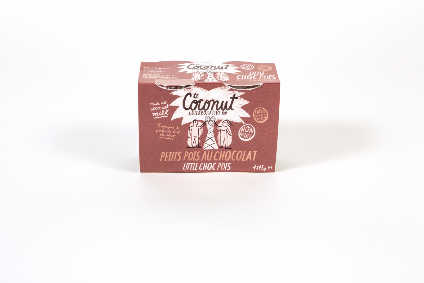 Yoghurt manufacturer The Coconut Collaborative has announced the launch of a line of dairy free, coconut desserts in the UK.
The Choc Pots and a Rice Pudding are marketed as offering a healthier alternative to "the traditional high calorie higher fat products" and aim to capitalise on growing demand for healthier free-from foods,
The mini pots of chocolate ganache contain less than 110 calories per portion. The rice puddings are a blend of coconut cream and short grain rice. Both are dairy and gluten free and boast to contain half the calories and fat of competitor Gu products.
The co-founder of The Coconut Collaborative is James Averdieck, who set up the UK desserts business Gu. He said: "The popularity of our yoghurt and frozen range over the last year has blown us away. We know there's an ever-growing appetite for free-from food options that taste indulgent but don't compromise on taste. By harnessing the power of the coconut, we have managed to create the perfect dairy free dessert; something that not only delivers exceptionally on taste, but is actually better for you than the current options on the market. We're extremely excited to be bringing these new products to market and are confident they will see the same success as the rest of our range".
The Choc Pots have an RRP of GBP2.75 (US$3.94) for four pots and the Rice Pudding an RRP of GBP2.75 for two pots. The products are launching in Whole Foods Market stores in the UK initially with "plans to roll them out" across mainstream retailers, a spokesperson told just-food. However the spokesperson declined to provide further details surrounding timescales or which retailers.