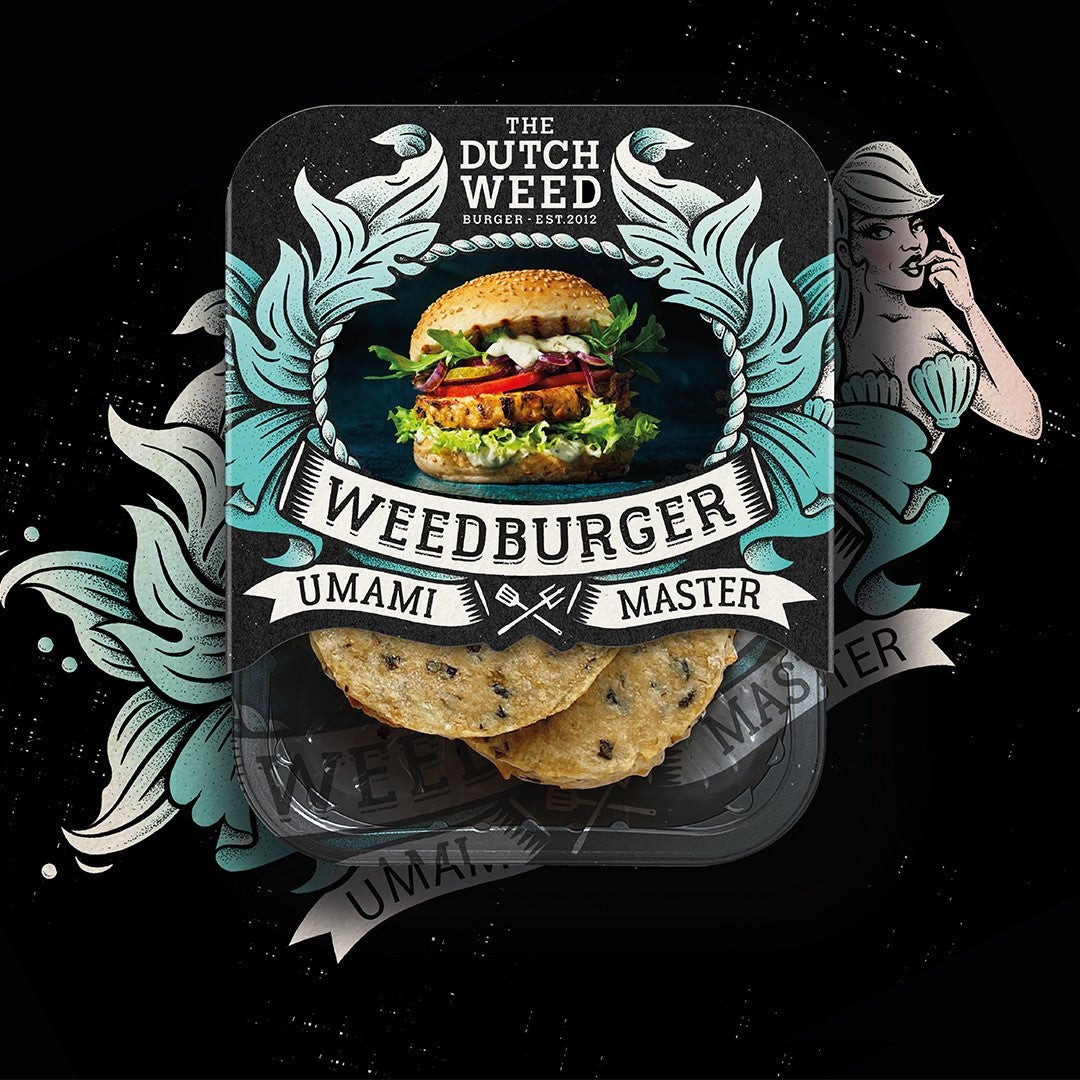 The Livekindly Collective is to buy another meat-alternative supplier, acquiring The Dutch Weed Burger, which makes products from seaweed.
Financial terms were not disclosed. The Livekindly Collective, headquartered in New York and home to brands including Oumph and Fry's, said the deal adds seaweed-based products to its range.
The acquisition "will help the company scale internationally in the UK and Nordics, two key markets in Europe, as well as in the US and Canadian markets, and eventually into Asia", the company added in a statement.
Based in Amsterdam, The Dutch Weed Burger was founded in 2012 by Lisette Kreischer and Mark Kulsdom. At present, it sells into retail and foodservice channels in the Netherlands.
Kreischer is no longer with The Dutch Weed Burger, having left the business two years ago. Speaking to Just Food, Kulsdom, who is to stay on as a global brand ambassador after the planned takeover, said the company is in talks over its first listings outside its home market.
"We currently sell in the Netherlands at Albert Heijn and are going to list a new product in two weeks – seaweed nuggets," he said.
"We're talking to a few more players in the Netherlands and the UK and have ambitions to grow internationally.
"We started off as a food truck company and from there organically grew into foodservice at festivals and events. Our burger concept was and is a really good add on to the menu from restaurants who value sustainability in their business model."
In March, The Livekindly Collective announced a fresh round of funding. The US-based firm said the latest tranche meant it had raised US$535m in its first year.
Known until early 2020 as Foods United, The Livekindly Collective is, through a series of acquisitions, also home to Germany-based meat-free business LikeMeat and UK-based brand No Meat. The company bought No Meat from UK grocer Iceland Foods in January.
In February, The Livekindly Collective announced former Unilever CEO Paul Polman as one of a number of new board directors. Ex-Unilever executive Kees Kruythoff is The Livekindly Collective's chairman and CEO.
Just Food interview, March 2021: "We can lead the movement to make plant-based living the new norm. And many people agree" – Kees Kruythoff on The Livekindly Collective's latest funding and growth plans