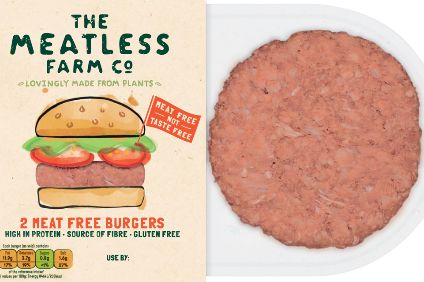 The Meatless Farm Co., a plant-based food business in the UK, has entered the Irish market after adding the US to its export destinations earlier in the year.
Leeds-based Meatless Farm is launching its meat-free mince and burgers in 151 Dunnes stores across Ireland and Northern Ireland this summer, according to a statement today (24 July). The company's products now have a presence in Canada, Sweden and the United Arab Emirates, as well as its home UK market.
Rob Woodall, the recently-installed CEO and a former Kellogg executive, said: "As a British company we are thrilled to be continuing our expansion across the United Kingdom, establishing ourselves in Ireland and working with Dunnes. The plant-based market is booming and we're seeing a huge demand from veggies, vegans and flexitarians alike. Our ambition is to replace the main centre of plate item and really drive the plant-based family eating occasion, even if it's once or twice a week."
Meatless Farm was founded in 2017 by Danish investor Morten Toft Bech to tap into the growing demand for meat alternative food products. The business recently added to its mince and burgers offerings with the launch of plant-based sausages in the UK with a listing in Sainsbury's.
Separately, the company said it has launched The UK Meatless Consumption Target, a campaign aimed at encouraging households to swap one meat meal to plant-based a week by 2021. It has worked with environmental scientist Dr. Joseph Poore, who has found that "this one simple swap" would result in a reduction of up to 8.4% in the UK's total greenhouse gasses.