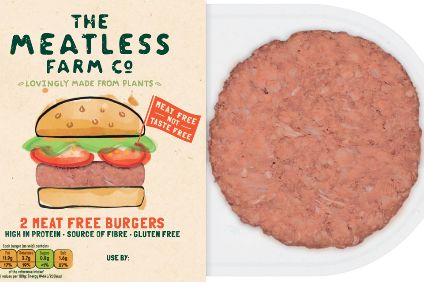 Fledgling UK meat-free firm The Meatless Farm Co. is to add to its roster of international markets with a deal to enter the US.
The Leeds-based business has secured listings for its burgers and mince at Whole Food Markets stores in the country. The company is also setting up an office in New York.
Rob Woodall, the former Kellogg executive who became the CEO at The Meatless Farm last year, said: "The market is really hotting up and it is a game changer to be working with Whole Foods Market. The US meat alternative market is currently the largest in the world and is strategically very important for the category.
International sales manager Kasper Vesth is to become general manager of The Meatless Farm's new business in North America. He added: "With the meat alternative category in the USA moving so quickly, it was a natural choice to expand into the nation."
Leeds-based The Meatless Farm was set up in October 2017 by Danish investor Morten Toft Bech, who, partly in response to his wife's vegetarian diet, set out to develop and launch alternatives to meat staples like burgers and mince.
By December last year, Toft Bech had hired Richard Harrison, a former senior executive at UK meat processor Cranswick, as The Meatless Farm's MD and then Woodall, who worked for Kellogg for more than a decade, as CEO.
The US is to become The Meatless Farm's fourth market outside the UK. The company sells in Canada, Sweden and the UAE.
just-food interview from April 2019: "There will be a shakedown of brands in UK meat-free" – The Meatless Farm Co.'s new CEO Rob Woodall on looking for an edge