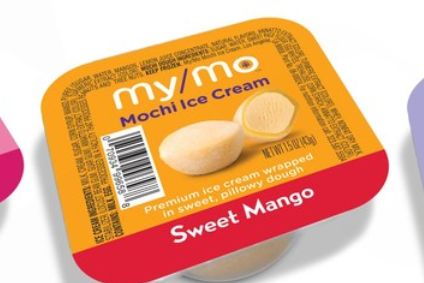 The US-based maker of the My/Mo Mochi Ice Cream brand has revealed it has entered into a "strategic partnership" with local private-equity firm Bregal Partners.
The Mochi Ice Cream Co., and its majority owner Lakeview Capital, announced a "closing of a financing" in partnership with New York-based Bregal, which is focused on investing in middle market companies within the consumer and food sectors.
Details of the amount invested nor the current stakes in the business held by the relevant parties were not disclosed. just-food contacted The Mochi Ice Cream Co. for details but was told this information is not being made public.
Lakeview invested in The Mochi Ice Cream Co. earlier this year, snapping up control of the business from Century Park Capital Partners.
Los Angeles-based Mochi's signature brand is available in more than 30,000 retailers throughout the US. Mochi is ice cream wrapped in sweet rice dough.
Craig Berger, CEO of The Mochi Ice Cream Co., said: "We share the same vision as Lakeview and Bregal. Together with our partners, we are excited to build a leading global branded snack business and continue to disrupt through our product innovation the frozen novelty and snack markets."
Charles Yoon, managing partner at Bregal Partners, said: "We have followed My/Mo Mochi's impressive growth story over the last several years and are thrilled to have the opportunity to partner with the company, its experienced management team and its owners and help continue the momentum behind this unique and innovative snack business."
Jake Freeman, director of investments at Lakeview Capital, said: "Given their focus and experience in scaling middle market food and branded products companies, we believe they [Bregal Partners] are the right partners for us for this next growth phase of My/Mo Mochi."