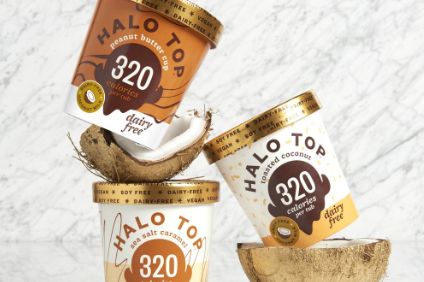 The news stories that caught your eye in 2018 included a number of M&A deals, CEOs departing and emerging brands entering new markets.
Halo Top ice cream arrives in UK after taking US by storm
Halo Top ice cream from the US made its debut in the UK in January, presenting competition to Unilever in another market.
Fonterra announces CEO Theo Spierings to step down as H1 loss disclosed
In March, New Zealand dairy giant Fonterra has announced chief executive officer Theo Spierings is to leave the role later this year.
Intersnack snaps up Tyrrells crisp brand from Hershey
Germany's Intersnack announced in May it was acquiring Hershey's UK-based crisps business Tyrrells for an undisclosed sum, with ambitions to grow sales across international markets.
Canada's Premium Brands Holdings buys four more firms
In March, the acquisitive Canada-based foods producer Premium Brands Holdings announced the acquisition of another four companies.
Marfrig to buy 51% of National Beef, eyes Keystone Foods sale
In April, Marfrig Global Foods said it was buying a 51% stake in US-based National Beef Packing Company for US$969m – and revealed plans to offload US-based subsidiary Keystone Foods.
Savencia Fromage & Dairy acquires US cheese maker Rogue Creamery
In May, France's Savencia Fromage & Dairy announced the acquisition of US-based organic cheese maker Rogue Creamery.
Beyond Meat confirms expansion plans into 50 countries
Also in May, US-based plant protein start-up Beyond Meat plans to expand worldwide this summer through agreements with distributors and foodservice outlets.
Chobani president, COO Tim Brown exits
Tim Brown, Chobani's president and COO, left the US-based dairy business in September, with the yogurt maker saying it had no plans to fill the positions.
Wessanen buys dairy-alternative firm Abbot Kinney's in all-Dutch deal
Also in September, Dutch healthy food group Wessanen said it had acquired local plant-based dairy alternative company Abbot Kinney's for an undisclosed sum.
Belgium's Lotus Bakeries makes Kiddylicious latest UK buy
In July, Belgium-based Lotus Bakeries continued its acquisition spree in the UK, announcing it had bought baby-and-toddler food business Kiddylicious.