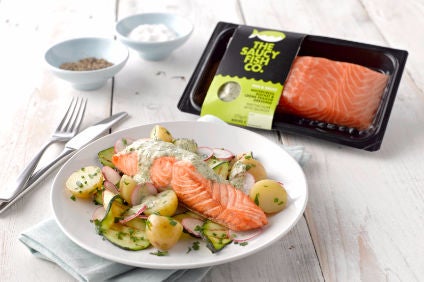 Icelandic Seachill's The Saucy Fish Co. brand is being made available in Austria for the first time this month, in a move the company said is part of a wider strategy to secure international listings.
The UK-based brand will feature in a temporary 'British pop-up shop' that has been opened in Vienna's Millennium Shopping Arcade to promote British lifestyle, fashion and food brands.
Paul Macis, The Saucy Fish Co.'s international and business development manager, said: "International expansion is a focus for The Saucy Fish Co. this year; This innovative British pop-up provides a great opportunity to increase brand exposure amongst buyers from Austria's major retail chains. The pop-up also enables us to trial a range of products at different price points to consumers, in what could be an exciting market for Saucy Fish."
In the six years since launch, The Saucy Fish Co. said it has "changed the way millions of Brits think about fish and are now emulating this success overseas, with most recent listings in Publix and Whole Foods in the US".
Earlier this year, The Saucy Fish Co. launched the brand in the United Arab Emirates. The move followed the introduction of the brand into Belgium last year and into Australia and the US in 2014.
At the end of 2015, The Saucy Fish Co. launched the Saucy Shop – an e-commerce site allowing consumers to buy the range of 19 fish and sauce products directly from the business.