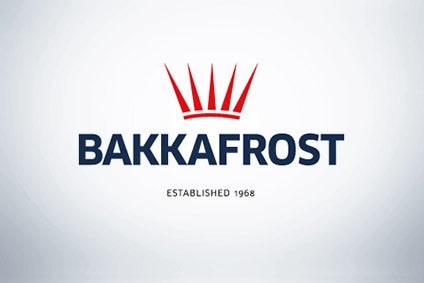 The Scottish Salmon Co., which is in the throes of a takeover by Bakkafrost, has a new chief executive in the form of Odd Eliasen.
Edinburgh-based Scottish Salmon (SSC) said Craig Anderson has left the business under mutual agreement with the CEO switch to commence immediately, according to a filing with the Oslo Stock Exchange today (16 December) where the company is listed.
Eliasen is currently managing director of Havsbrún, a unit of Bakkafrost, which in September revealed it had entered into an agreement to purchase a 68.6% majority holding in SSC, with a mandatory offer for full ownership to be triggered on the successful completion of that transaction.
A spokesperson for SSC confirmed with just-food today the initial share purchase was completed on 8 October before the company went on to acquire more shares on the open market, whereby it holds 80.77% of SSC.
The mandatory offer for the remaining 19.23% was triggered in November but has not yet been completed after Bakkafrost extended the cut-off date to allow for late acceptances. Nevertheless, Bakkafrost has said it expects to own at least 95.6% of SCC once the mandatory offer concludes tomorrow (17 December).
Anderson is leaving SSC after six years service and oversaw the deal with Bakkafrost, which said under new owners the Scottish firm will be "better placed to pursue further growth opportunities by leveraging its leading position in the Scottish salmon sector and its established premium brands".
The outgoing CEO said: "Following the completion of the acquisition of SSC, Bakkafrost will take leadership of the company to deliver the growth vision of the enlarged group. I am proud of the entire SSC team and the success that we collectively achieved. It has been a pleasure being the driving force in ensuring that throughout the world, the value of Scottish Provenance continues to be recognised."
According to the filing, Eliasen has "broad experience" in the fish-farming industry and has been "active in restructuring" the sector in the Faroe Islands.
Eliasen added: "Craig's reputation within SSC and the industry is one of a strong leader with a firm commitment to the company's stakeholders. I look forward to building on his legacy and maintaining the growth momentum of the company.
"My near-term objective will be to ensure a smooth integration of the business so the combined company can deliver the strategic synergies that underpinned the rationale for the acquisition."