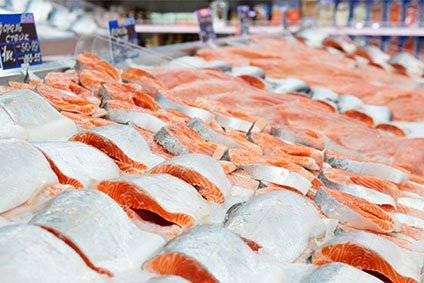 The Scottish Salmon Company (SSC) is to undergo a strategic review of options open to the Edinburgh-based processor.
SSC made the announcement in conjunction with its first-quarter results and also said in a separate release that its chief financial officer Fiona Larkin will depart at the start of October to take on a management role at an unnamed company outside of the seafood industry.
Daiwa Corporate Advisory has been hired as financial adviser to "review various strategic options" as a means to boost shareholder value, according to the supplier of Hebridean Origin Scottish salmon. Options could include a return of capital to shareholders, tapping capital markets in support of its non-organic growth and taking on a strategic partner to break further into Asia and other markets.
Chief executive Craig Anderson commented in the earnings statement: "We continue with our investment plan to optimise productivity and efficiency throughout our value chain and site development to support our ongoing growth. In light of this, we are undertaking a review of strategic options as it is deemed to be in the best interests of all our shareholders.
"In our view, SSC's share price does not accurately reflect the intrinsic and long-term value of the company due to its low free-float and lack of adequate share trading liquidity. With DC Advisory's assistance we are confident we will be able to address these issues going forward. We remain firmly focused on our strategic priorities, ensuring the responsible growth of the Company as we bring the finest quality Scottish salmon to worldwide markets."
He added with respect to Larkin's exit: "It has been a pleasure working with Fiona and we will continue to build on the company's strong financial performance. Fiona has assembled a strong team in the financial department which will ensure a smooth transition to a new CFO upon her departure."
In 2017, SSC said it had entered new Asian markets in Cambodia and Laos, and at the same time announced it had taken full control of the salmon hatchery and freshwater business of Argyll-based Sunbeam Aquaculture, along with the license to operate the facility to produce smolt, or juvenile fish.
SSC, which is a subsidiary of The Scottish Salmon Company listed on the Oslo Stock Exchange, saw exports as a proportion of total sales rise to 65% in the first quarter. Revenues increased 23% to GBP53.4m (US$69.4m), while EBITDA climbed 33% to GBP20.2m.