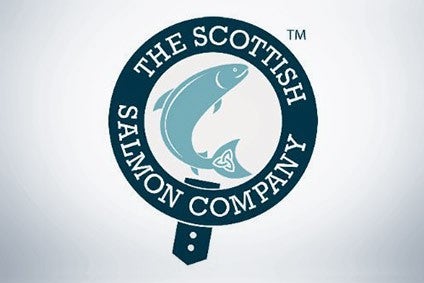 UK-based The Scottish Salmon Company has said it is considering a number of expressions of interest that could result in it selling all or part of the company.
In a stock exchange announcement today (8 July), the Edinburgh-based salmon processor said: "Among the options being considered within the framework of the review are several formal, non-binding expressions of interest to purchase part or all of the company that have been received by the company via its financial advisor Daiwa Corporate Advisory Limited. As part of this process, the company will allow selected parties access to non-public information. No assurance can be given that any specific outcome will be proposed or completed as a result of this process."
The review it refers to was launched in April. Daiwa Corporate Advisory was hired as financial adviser to "review various strategic options" as a means to boost shareholder value.
The Scottish Salmon Company said at the time that options could include a return of capital to shareholders, tapping capital markets in support of its non-organic growth and taking on a strategic partner to break further into Asia and other markets.
But the company's announcement today suggests a sale or partial sale could also be an option.
The Scottish Salmon Company said the review is ongoing and progressing in line with expectations.
"Whilst it is envisaged that the review will be concluded by September 2019, the company does not expect to disclose further information on the development of the review until the process has been completed or terminated, or if a disclosure is required in order to comply with applicable laws and regulations," it said.
The announcement of the review in April coincided with the reporting of its first quarter results and it revealing that chief financial officer Fiona Larkin was departing.
The Scottish Salmon Company is listed on the Oslo Stock Exchange in Norway.
It operates 60 sites across the west coast of Scotland and the Hebrides islands. It produces more than 30,000 tonnes of Scottish salmon annually and exports to 26 countries.