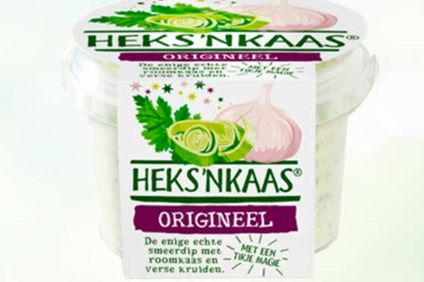 The European Court of Justice (ECJ) has ruled that the taste of a food product cannot be the subject of copyright protection.
Giving its judgment in a case brought by a Dutch cheesemaker against a local peer, Europe's highest court said the taste of a food product cannot be classified as a 'work' and thus cannot be copyrighted.
The case was brought by Dutch food company Levola, which claimed a supermarket own-brand cream cheese, Witte Wievenkaas, on the market since 2014 and manufactured by the company Smilde, tasted the same as its Heks'nkaas product, a spreadable dip with cream cheese and fresh herbs which was created in 2007.
Levola took the view the production and sale of 'Witte Wievenkaas' infringed its copyright in relation to taste and asked a Dutch court to force Smilde to cease its manufacture.
Hearing the case on appeal, the Gerechtshof Arnhem-Leeuwarden (Regional Court of Appeal in the Netherlands) asked the ECJ for its ruling on whether the taste of a food product can be protected under the European copyright directive.
In its judgment against Levola, the ECJ said the taste of a food product must be capable of being classified as a 'work' within the meaning of the directive and that classification as a 'work' requires, first of all, that the subject matter concerned is an original intellectual creation and, secondly, there must be an 'expression' of that original intellectual creation which makes it identifiable with sufficient precision and objectivity.