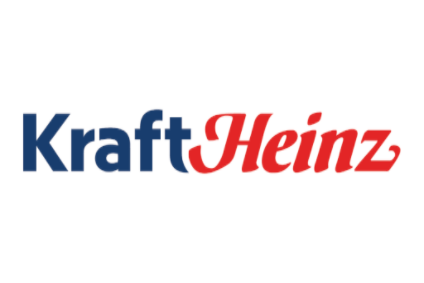 The creation of Kraft Heinz was the stand-out M&A story of the year, although there were plenty of other significant deals, including JBS's move for European meat group Moy Park, the sale of Quorn Foods to Philippines-based Monde Nissin and Nomad Foods' two transactions in European frozen food. Elsewhere, Nestle was rocked by the Maggi recall in India, while it and a number of other companies – including Hershey – suffered amid China's economic slowdown.
In March, Heinz and Kraft Foods Group struck a merger agreement that created the world's fifth-largest food maker.
Our coverage that month including comment and analysis looking at the implications of the deal. Click here to read more.
In June, Nestle withdrew its Maggi noodle brand in India over a scare that has seen local food safety bodies insisting that the product is tainted with elevated levels of lead and MSG.
We followed every twist and turn of an affair that rocked Nestle's business in India and affected the food giant's group sales performance in 2015.
Newly-established consumer goods group Nomad Holdings made its first move in April, striking a deal to buy Iglo Foods, the owner of the Birds Eye brand in Europe. Four months later, Nomad moved again, swooping for Findus Group assets in the region.
Read our top ten interviews of 2015, featuring R&R Ice Cream, Wessanen and Bonduelle, here
At the end of September, the owners of Quorn Foods agreed to sell the UK-based meat-free business to Philippines group Monde Nissin in a deal valuing the company at GBP550m (US$831.2m).
Lotus Bakeries bought a majority stake in Natural Balance Foods, the UK firm behind snack bar brands Nakd and Trek, it was announced in August. The Belgium-based biscuit maker followed that deal with a transaction in December, agreeing to buy Urban Fresh Foods, the owner of children's snacks brand Bear.
Snyder's-Lance, the US snacks group, swooped in October to strike an agreement to buy Kettle Chips maker Diamond Foods.
Read our analysis of the deal here.
In November, US group ConAgra Foods has announced plans to split its business into two independent companies. Earlier in the month, ConAgra agreed to sell the bulk of its private-label operations to TreeHouse Foods.
We analyse what could lie ahead for the companies – the largely branded Conagra Brands and frozen potato products supplier Lamb Weston – here.
US group B&G Foods is entering the frozen food category through the acquisition of the Green Giant and Le Sueur brands from General Mills for around US$765m in cash.
B&G Foods believes it can reinvigorate Green Giant. Read more detail on its plans here.
The US confectioner revised its forecasts time and time again this year, with China a significant factor. In August, Hershey also booked an impairment charge on its Chinese unit Shanghai Golden Monkey.
Marfrig has entered into a deal to sell its European meat business, Moy Park, to fellow Brazil-based meat group JBS for around US$1.5bn.
Click here for a rundown of what the transaction means for both companies.