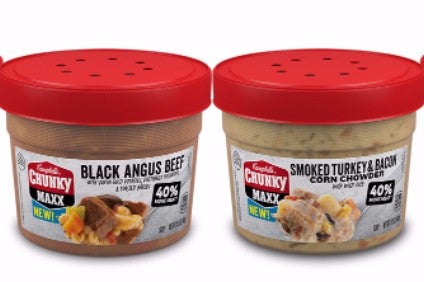 Activist investor Third Point is stepping up its campaign to put pressure on the ailing US food giant Campbell Soup Co. to change, according to a report.
News agency Reuters – quoting "people familiar with the matter" – said Third Point, which has a stake in Campbell, is now actively meeting with some of the company's largest shareholders to seek support for changes, which could include a break-up of its component parts or a sale of the business.
The story builds on a report in The New York Post early last month, which suggested the investor was aiming to build support for its attempt to force Campbell to take radical action to turn the business around.
Denise Morrison stepped down as Campbell CEO in May as the soup maker announced a third-quarter loss, before interest and taxes, of US$475m – compared to a $298m profit for the equivalent period last year.
The company is being run by a board director on an interim basis and CFO Anthony DiSilvestro said at the time Campbell would be "reviewing all aspects of our strategic plans and portfolio composition" – a statement which is sure to have alerted potential suitors.
At the end of June, Kraft Heinz was linked with making a bid for Campbell.
Reuters said Third Point – a $18bn hedge fund run by billionaire Daniel Loeb which is also attempting to spark a shake-up at fellow food giant Nestle – is hoping to win enough support from the "family clans" that collectively own 41% of the company to force through change.
The news agency said that neither Campbell or Third Point would comment on the story.
It said Campbell expects to discuss the outcome of its strategic review when it reports fourth-quarter results later this month.
US media outlet CNBC said Campbell has hired business advisory giant Deloitte to "lay the groundwork" for the critical review.
On the news that Loeb had spent $300m building a 2.5% stake in Campbell, the company's shares surged by 4% in pre-market trading this morning.
just-food Opinion: Why Kraft Heinz should steer clear of Campbell