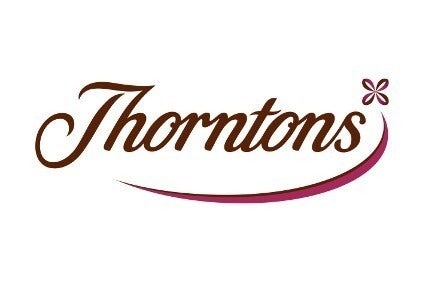 Thorntons has booked a drop in half-year sales and net profit after what it described as a "disappointing" performance.
The chocolate maker said sales were down 8.2% to GBP128.2m (US$197.3m) in the period to 10 January. A decline in orders from two major supermarkets hit its key Christmas trading period, Thorntons said.
Jonathan Hart nevertheless remained upbeat on the strength of the Thorntons brand and the group's ability to regain ground in the supermarket channel. "Our retail performance and brand tracker demonstrate that the Thorntons' brand continues to strengthen, providing us with the confidence that we can improve certain commercial relationships, focussing on sustainable growth," he commented.
Net profit fell to GBP4.8m compared to GBP5.2m in the year-ago period. Higher tax and an increase in finance costs hit the bottom line.
The company did book higher operating profit as it lapped one-time expenses in the year-ago period. Reported operating income rose to GBP8.26m, down from GBP7.6m last year. However, excluding one-off costs operating profit was also down from last year's level, dropping 4.2%.
Matthew McEachran, an analyst at N+1 Singer Equity Research, said that the result was "slightly ahead" of expectations but warned on the ongoing impact of trade issues.
"H2 is expected to be tougher as the difficulties in UK commercial in H1 have persisted into H2. The net effect is likely to be small additional downgrade… With net debt and the pension deficit both higher the pressure on the stock looks justified. However, the brand continues to strengthen in terms of consumer attitudes and evidence regarding category performance amongst the grocers that did stock Thorntons offers some hope," he wrote in an investor note.
Thorntons has reorganised its operating boards in order to boost performance, it announced alongside the results.There are now two operating boards for each division: fast moving consumer goods (FMCG) and retail. There will also be a smaller group executive board to look after overall company strategy, business review and group-wide policy.
"We have identified the transformation of our people, systems and processes as an essential enabler of achieving our stated strategy to transform our business towards an emerging FMCG company with a strong UK retail division. Towards that objective, effective today, we have made changes to executive roles and responsibilities with the objective of increasing our focus on winning in FMCG whilst ensuring a strong UK retail division," the company said