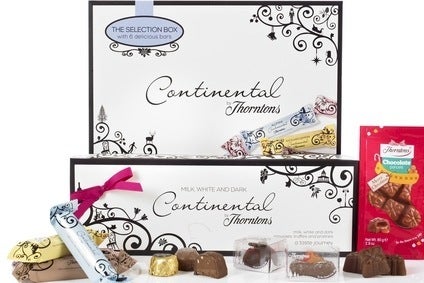 Shares in UK-based confectioner Thorntons slid 23.17% today as the firm issued an annual profit warning.
The chocolate-maker said a "significant reduction" in orders from grocers, along with supply disruption due to problems at its Derbyshire depot has led to lower sales in the run up to Christmas, impacting full year earnings.
"Against a strong comparative period last year, the Board now anticipates a decline in sales in the UK commercial channel for the second quarter of the current financial year. The Board now expects earnings for the full year to be below those achieved for the last financial year," Thorntons said.
The firm reported GBP7.5m (US$11.7m) in pre-tax profits last year. In October, Thorntons insisted it could hit the consensus expectations for pre-exceptional profit before tax of GBP9.65m.
Shares fell to 91.63p at 10:37 GMT today.