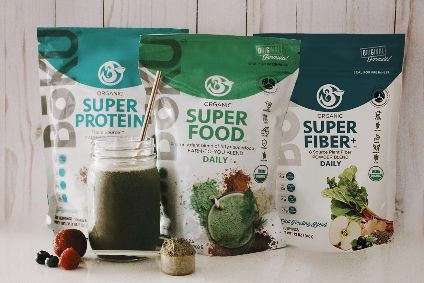 Rockshield Capital Corp., a publicly-listed Canada-based investor, has signed a binding letter of intent to buy three plant-based companies spanning ingredients to CPG products.
In a stock-exchange filing yesterday (27 April), Rockshield said, under the terms of the deal, it would assume the "contractual rights" held by a company called Novel Agri-Technologies to buy three shareholdings: 100% of food-ingredients and consumer-foods business Sapientia Technology; all of an unnamed pulse processor; and 75% of Boku International, a US firm marketing meal replacements and protein powders.
Novel Agri-Technologies is a company "created/used to secure the LOIs", Rockshield told just-food. "It's owned by the team who is coming in to manage our plant-based division now called Nutrition One and will cease to exist on closing."
Rockshield, which said in January it would expand its investments to include the plant-based market, wants to build "a seed-to-market operation that includes raw ingredients, processing, pulse fractionation, unique IP, and premium consumer packaged goods".
The investment firm said the deal remains subject to "definitive acquisition agreements". Rockshield said the acquisition of the three businesses would lead to a new division for the investor called Nutrition One. Combined, the businesses generated revenue of CAD57.4m (US$46.3m) in 2020, as well as EBITDA of CAD6.2m. Rockshield has forecast Nutrition One can hit revenue of CAD411.9m and EBITDA of CAD150m in 2024.
"Rockshield aims to not only provide shareholders with a comprehensive seed-to-market operation led by a proven team with 100 years cumulative sector-specific experience, but also large-scale revenue and immediately accretive positive cash flow," Nick Demare, the investment firm's director, said. "These companies are creating the future of plant-based foods, and with an operation ranging from raw ingredients to premium CPG products, Rockshield is in a position to capitalise on the entire value chain and generate significant EBITDA for shareholders. This investment establishes a strong foundation for the company's continued growth in the plant-based sector."
After the acquisitions are finalised, the pulse processor will operate under the name Prairie Plant Farms. The firm generated just under CAD56m of revenue and EBITDA of CAD7.2m last year, Rockshield said.
Sapientia and Boku will be run as The Healthy Table Superfoods. According to Rockshield, Boku posted revenue of CAD$1.5m last year, with "aggregate gross profits" of CAD812,000. In 2021, Boku is expected to see revenue grow to CAD8m and aggregate gross profits to hit CAD4.4m.
Sapientia is expected to generate revenues of CAD$1.1m this year. The investment firm gave no 2020 figures for Sapientia, nor an expected profit figure for 2021. Sapientia has a consumer brand, Kaha Foods, which markets products such as manuka honey and hemp-seed oil.
Under the terms of the deal, Rockshield will issue up to 85m common shares in itself and provide a cash consideration of approximately CAD3m to the shareholders of the companies and Novel Agri-Technologies.
The companies set to be acquired are privately-owned. Their prospective new owner said their founders "will continue to be a big part of Rockshield's growth in the future".
Rockshield has put together a team of four executives to lead the Nutrition One division. Mark Coles, described by Rockshield as "a veteran CPG senior executive specialising in the plant-based foods sector" will be Nutrition One's CEO. Marc Aneed, who previously worked for Ireland-based dairy ingredients and sports-nutrition business Glanbia, is to hold the role of president.
Patrick Dunn from US financial advisors Dunn, Pariser & Peyrot is to be Nutrition One's CFO. Barry Didato, who is an advisor to the Saudi royal family office, will be CCO.