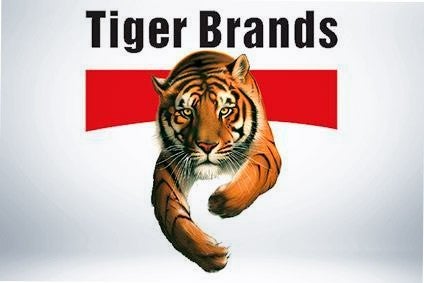 South African food processor Tiger Brands has announced the exit of its CFO Funke Ighodaro.
Ighodaro has resigned from the company "to pursue other interests", Tiger Brands said. She steps down from her position on 31 July.
The news comes just a month after Tiger Brands announced its new CEO, Mondelez International executive Lawrence MacDougall, is due to take the reins on 10 May.
"The board wishes to thank Mrs Ighodaro for her valuable contributions to Tiger Brands over the past five years, and notes that she has successfully led a number of strategic cost initiatives during her tenure at Tiger Brands," Tiger Brands said. The company added Ighodaro was "instrumental" in the sale of the group's shares in loss-making Nigerian venture Tiger Branded Consumer Goods Company last year.
Tiger Brands announced today (3 May) it expects to report "solid operating results" for the six months ending 31 March, reflecting a 9% increase in turnover and 7% increase in operating income from continuing operations.
Total headline earnings per share (HEPS) is expected to be between ZAR960 cents and ZAR1002 cents, or between 12.5% and 17.5% higher than the ZAR853 cents reported for the comparative period.
The company will release its half-year results on 24 May.