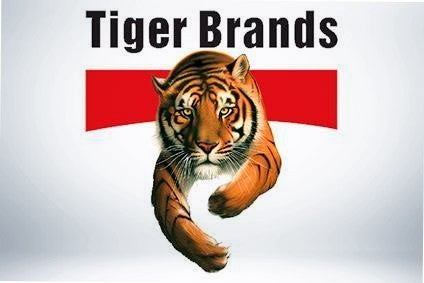 Tiger Brands has cut hundreds of jobs right across the South African food business as annual profits plummeted amid a drop in consumer spending linked to coronavirus.
The publicly-listed owner of brands such as Albany bakery and Cresta rice issued its full-year results on Friday (20 November) for the period to 30 September showing net profits of ZAR1.03bn (US$67.1m), compared to the ZAR3.89bn reported for last year.
A company spokesperson confirmed comments made by CEO Noel Doyle to certain media outlets that Tiger Brands has already cut 400 staff spanning across all of its business activities, from operations to manufacturing and head office functions.
In an earnings presentation for analysts, Doyle said Covid-19 had not only impacted consumer demand but also disrupted the effectiveness of Tiger Brands' supply chain, while the company also faced disruption in its own manufacturing facilities due to employee infections.
Doyle took over as Tiger Brands' CEO from Lawrence MacDougall at the start of this year and is pursuing an agenda to offload assets. During the summer, he completed the sale of the company's valued-added meats business (VAMP), including the Enterprise Foods subsidiary and plants, to Molare Proprietary and Silver Blade Abattoir Proprietary, a wholly-owned subsidiary of local poultry processor Country Bird Holdings.
Tiger Brands is also seeking a buyer for its canned fruit business – Deciduous Fruit – and is looking to sell-off the "tail-end" of its personal-care operations.
In 2019, the company also closed its loss-making Deli Foods business in Nigeria, and the same year offloaded part of its stake in local seafood firm Oceana Group, a shareholding it wants to fully divest.
Tiger Brands reported declines across most of its metrics, including a slump in profits from continuing operations to ZAR1.49bn from ZAR4.36bn based on revenues of ZAR29.8bn, which were up from ZAR28.6bn a year earlier.
Operating income fell 18% to ZAR2.6bn.
"The results for the year have been disappointing, reflecting the challenges faced by the company in maintaining margins in what was an already difficult consumer environment before the onset of the Covid-19 pandemic," Doyle told analysts. "A decline in volumes in certain categories, coupled with the inability to fully recover significant raw material cost push [inflation], however, placed gross margins under pressure and resulted in group operating income declining."
Tiger Brands said appetite for bread, pasta, oat-based breakfast products and wheat picked up in the second half of the year but lower consumer demand persisted across snacks, treats, baby products and beverages, along with depressed sales into the out-of-home sector. No mention was made related to the performance of the private-label part of the business.
Looking forward, Doyle said the "current significant economic downturn" in South Africa will persist into next year as Covid-19 has put many people out of work, while the rand remains volatile.
"The anticipated volatility of the rand and increasing levels of unemployment will negatively impact both the supply and demand dynamics of our business," he said. "The continuing pressure on consumers' disposable income highlights the need for an enhanced focus on value propositions as well as cost reduction initiatives."
Doyle also hinted at the expected benefits from the recent asset disposals "as the successful execution of key strategic initiatives should position the group favourably to reverse the trend of declining profitability from continuing operations".
Last week, fellow South Africa-based food manufacturer RFG Holdings announced it is consolidating manufacturing with a plan to close a pies and bakery plant by the end of the month amid the challenging trading conditions caused by the pandemic.