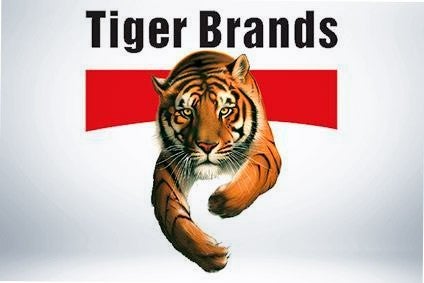 Tiger Brands, the South Africa-based consumer goods group, has cut its first-half earnings guidance as the Covid-19 outbreak and other market challenges led to an impairment charge on its export business.
The owner of the Albany bakery and Cresta rice brands said it incurred an impairment of ZAR557m (US$31m) in its reporting period for the six months to 31 March, mainly related to its Davita soft drinks and Deciduous Fruit operations but also Tiger's investment in UAC Foods in Nigeria.
"These impairments are as a result of the continual assessment of risks associated with these businesses amid ongoing trading difficulties due to deteriorating macro-economic prospects, exacerbated by Covid-19-led economic challenges, as well as adverse category dynamics," Tiger said in a statement filed with the local stock exchange.
Consequently, Tiger is expecting a more severe drop in its half-year earnings per share (EPS) than the company advised in February, it said. EPS from total operations is now envisaged to be 75% to 78% lower than a year earlier at between 216 cents and 190 cents.
In February, Tiger warned the same metric would be down by at least 36%. In the food category, the company is engaged in pasta, snacks and baby foods, as well as bakery, rice and fresh fruit and vegetables.
For the company's continuing operations – including its up-for-sale valued-added meats business, or VAMPS – Tiger said EPS will be 74% to 77% lower at 228 to 201 cents. The previous guide was for a 35% decline from a year earlier.
Final results are due for publication on 25 May.