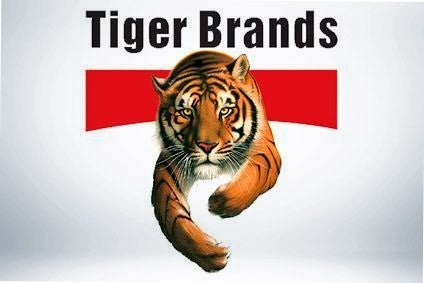 Tiger Brands, the South African food business that sold its processed meat operations during the summer, has issued yet another profit warning amid an impairment charge on its investments.
In a stock exchange filing, the Albany bakery and Cresta rice brands owner said it expects earnings per share to be down 72-75% on last year's print of ZAR23.33 (US$1.45), or in a range of ZAR16.80 to ZAR17.50.
For its other key metric, headline earnings per share (HEPS), Tiger envisages the year-end result to 30 September will be 27-30% lower than last year's ZAR13.22 at between 357 and 397 cents.
"As indicated in the trading statement of 21 August 2020, the various earnings ranges provided in terms of EPS did not include any further impairments to those recorded at 31 March 2020. Following further assessments of the carrying value of the Company's intangible assets and investments, an additional impairment of ZAR43m was recognised in respect of an associate," Tiger said in the filing. "Impairments are excluded for the purposes of calculating headline earnings per share."
The latest earnings expectations are better than the previous guidance issued in August for HEPS in percentage terms, but are worse from the point of view of EPS.
Tiger had said in August HEPS would be 29-33% lower, while EPS would be down around 68% to 71%.
Having earlier this year put its valued-added meats business (VAMP) on the market, which includes the Enterprise Foods subsidiary and plants, Tiger said in August it had secured buyers in the form of Molare Proprietary and Silver Blade Abattoir Proprietary, a wholly-owned subsidiary of local poultry processor Country Bird Holdings.
It said in October the transaction with Silver Blade will become effective from 1 November.
Under a consolidation strategy being executed by new CEO Noel Doyle, Tiger is also seeking a buyer for its canned fruit business – Deciduous Fruit – and is looking to sell-off the "tail-end" of its personal-care operations.
In 2019, it also closed its loss-making Deli Foods business in Nigeria, and the same year offloaded part of its stake in local seafood business Oceana Group, a shareholding it wants to fully divest.

Tiger has also issued guidance to reflect some of the disposals. Excluding Deli Foods and VAMP, its expects EPS from continuing operations to be 65-68% lower than last year's ZAR26.17, or between ZAR17.01 and ZAR17.80.
And for HEPS, it sees that metric coming in 22-25% lower than the ZAR15.56 posted last year to a range of between 342 and 389 cents.
Tiger added that it realised a ZAR2bn surplus on EPS from the disposal of Oceana last year.
And it said the company was "supported supported by virtually no disruptions to the supply chain in August and September as Covid-19 infections slowed significantly, as well as sustained demand domestically, particularly in most breakfast offerings, pasta, groceries, home care and a marginal recovery in snacks and treats".
It expects to report final results for the year on 20 November.