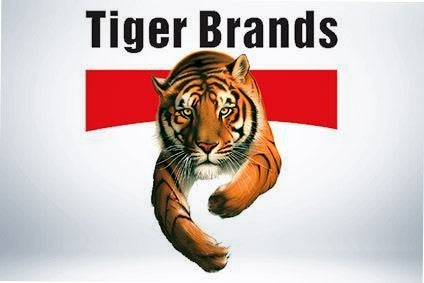 Tiger Brands expects to post a loss in March of as much as ZAR33m (US$2.7m) after the South African consumer foods group suspended production at another of its plants amid the listeria outbreak that has rocked the country's food sector.
On 5 March, the company issued a product recall for its polony chilled-meat products and suspended production at a factory of its subsidiary Enterprise Foods based in Polokwane following the identification of the ST6 listeria strain. As a precautionary measure, it also stopped production at another site in Germiston.
More than 180 people have been killed in South Africa from the listeria outbreak, which reportedly broke out in December 2017. The country's RCL Foods and its Rainbow Polony brand was also implicated in the outbreak but said last week its factory at Wolwehoek had been given the all-clear.
In a statement today (19 March), Tiger Brands said the recall has now been extended to its Pretoria facility, which makes the Snax brand, and production there has also been suspended after the detection of listeria monocytogenes following "heightened testing protocols".
Operations at its Clayville abattoir, which supplies the Polokwane and Germiston plants, are also being wound down with the intention of suspending operations on 31 March.
"At this point in time, no guidance is available as to when the Polokwane, Germiston, Pretoria or Clayville facilities will resume operations," the company said in the statement.
As a consequence of the product recalls and suspensions at the four sites, Tiger Brands said it expects to incur between ZAR338m-ZAR377m in costs on a pre-tax basis. Its value-added meat products business is also expected to book a loss before interest and taxes of ZAR28m to ZAR33m for the March trading period running from 25 February to 31 March.
The company noted it is experiencing a 10% drop in volumes associated with the recalls and production suspensions, which will have a ZAR5m a month impact on its earnings.
"For clarity, the monthly impact of a complete cessation in production is an adverse movement of approximately ZAR50m at an earnings before interest and tax level relative to the existing earnings base," Tiger Brands said in its statement.
The company said it was also served with two class actions suits on 16 March 2018 amounting to ZAR425m with respect to itself and Enterprise Foods.
"The first class comprises all persons who consumed a processed meat product manufactured by the company and who became ill as a result of such food product being contaminated with listeria at any time between 1 May 2017 to the date of issue of summons in a class action to be brought," the statement explained.
"The second class comprises the dependants of persons who consumed a processed meat product manufactured by the company and who
died as a result of such food product being contaminated with listeria at any time between 1 May 2017 to the date of issue of summons in a class action to be brought. The applicant proposes that the class action be run on an opt-out basis."