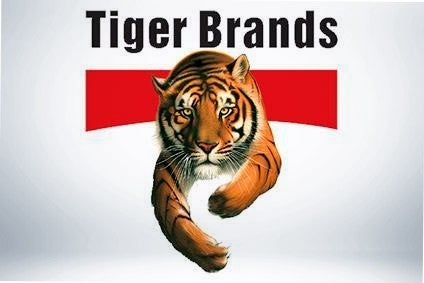 South African food maker Tiger Brands has said that it expects full-year earnings to surge by more than 90% in the 12 months to 30 September.
In a regulatory filing, Tiger said it anticipates earnings per share from total operations – including discontinued operations – to increase by between 88% and 93% in the period. Tiger provided an EPS guidance range of 2,007 cents to and 2,068 cents.
Headline EPS, an additional earnings metric required by South Africa's stock exchange, is expected to be 18-21% higher than the prior year.
In February this year, Tiger sold its loss-making Nigerian business, Tiger Branded Consumer Goods, to joint venture partner Dangote Industries. Under the agreement, Dangote would provide a cash injection of ZAR700m (US$46.6m) to TBCG and in return Tiger sold its 65.7% stake for the nominal consideration of $1 and wrote off shareholder loans to the venture.
Excluding the contribution from this business, earnings from continuing operations are forecast to grow by between 1% and 6%, the company predicted. Comparable headline earnings are expected to increase by 0-3%.
Tiger is scheduled to release its full-year update on 23 November.