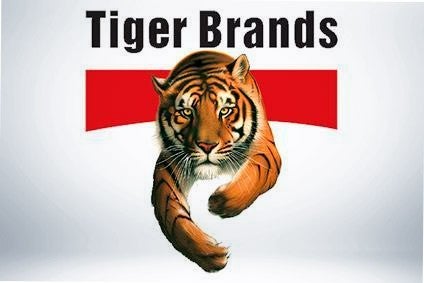 Tiger Brands, the South Africa-based food group, has forecast the company's underlying earnings could fall by as much as a third in its current financial year.
In a trading update, Tiger said its headline earnings per share, generated from continuing operations, are expected to fall by 29-33% in the year to 30 September. In the company's last financial year, its headline earnings per share on that metric were ZAR15.58.
Earnings per share from continuing operations are expected to be down by between 68% and 71% on the ZAR26.20 booked a year ago.
Tiger said the forecasts reflect a "poor first-half performance" but the company said it expected "an improved underlying performance" in the second half, albeit offset by the impact of Covid-19-related costs. The company is also set to run up restructuring costs estimated at approximately ZAR70m (US$4.2m).
The trading update also included commentary on Tiger's performance in the quarter to the end of June. Revenue from continuing operations rose by 11% to ZAR7.2bn, boosted by "strong volume growth". Tiger pointed to higher volumes from businesses including rice, pasta and groceries. However, volumes from businesses including baby nutrition, deciduous fruit and beverages were "negatively impacted".
Operating income "declined marginally", mainly due to costs linked to Covid-19.
Last week, Tiger Brands announced deals had been struck to sell its processed meats business to two different companies for a combined price of ZAR428m.