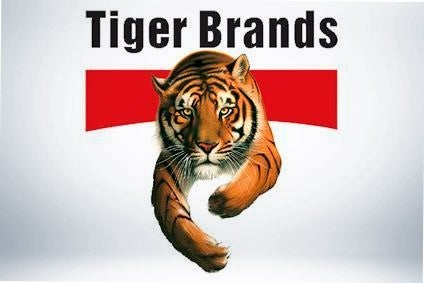 South African food group Tiger Brands has said it will have to "judiciously" manage volumes and margins over the coming year as it is caught between rising input costs and weak consumer sentiment in the country.
The group said the "sustained weakness of the rand" meant inflationary pressures on its cost base are likely to "intensify". At the same time, Tiger is operating in a "constrained consumer environment" where competition is "intense".
The group noted: "It is expected that trading conditions will remain challenging as the company seeks to pass through [input] price increases. The company's portfolio of market leading brands, together with a rigorous focus on cost control will help to mitigate these challenges. Furthermore, volumes and margins will continue to be managed judiciously to ensure long term sustainable profit growth."
Tiger warned on the challenges expected in 2016 during a trading update where it reported a 7% lift in turnover for the four months to 31 January. The company said growth was supported by exports and international businesses, which benefited from the weak rand. Domestic sales volumes "softened marginally" due to increased price-pressure and a slowdown in consumer demand, the South African company revealed.
The group did, however, offer some cheer to investors with the news its expected exit from its loss-making Nigerian joint venture is progressing. Tiger is selling its stake in the business to Dangote Industries and the deal has now received approval from the South African Reserve Bank and the Securities and Exchange Commission of Nigeria. The only pending approval is that of the Nigerian Stock Exchange, which is expected "shortly", Tiger said.
Tiger shares fell 5.66% following the announcement.