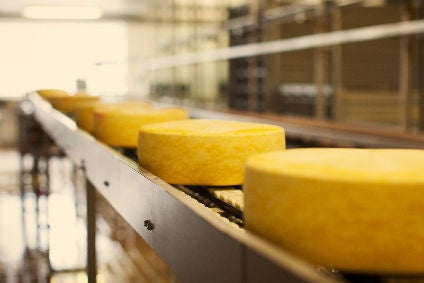 Norway-based dairy cooperative Tine has booked a slight increase in operating profit for the first half of 2016 boosted by a strong showing in its international dairy business.
Operating profit was NOK874m (US$106.7m) for the first half of the year, compared to NOK818m for the same period in 2015.
In its international dairy operations, operating profit increased by NOK2m to NOK19m in the second quarter, compared with the second quarter of 2015, "due mainly to increased sales and improved margins particularly in the US".
Sales from the company's international dairy operations for the first half remained steady at NOK1.365bn compared to NOK1.363bn for the same period in 2015.
In terms of volume, Tine said sales of Jarlsberg were up 1% in the second quarter of 2016 on the corresponding period in 2015. "In spite of low milk prices internationally driving down the price of cheese, it is good to see Jarlsberg continuing to sell well and the brand maintaining a strong position," the company said.
Tine CEO and president Hanne Refsholt said the company is seeing positive growth for milk, "but volume is still declining, albeit at a slower pace than before".
Refsholt said: "Our new range of rich and smooth yoghurt, Yoghurt Fyldig, has also been well received, which goes to show that our efforts in terms of innovation are on track. The fresh milk category saw a growth in value during the second quarter and the year to date, and it was Tine that drove this growth. There was a slight decline in terms of volume for the category as a whole during the second quarter. Tine performed better than the category as a whole as far as volume is concerned."
In connection with its expansion plans in Ireland, including plans for a joint Jarlsberg production facility in partnership with DairyGold, Tine said: "To reflect changing domestic demand and the phasing out of export subsidies for agricultural products by the end of 2020, Tine has looked at how production capacity for cheese products can be adapted to meet future requirements."
In June, Tine announced plans to rebuild a dairy plant and overhaul its cheese production operations in Norway as part of a cost-cutting programme expected to save around NOK69m (US$8m) annually.