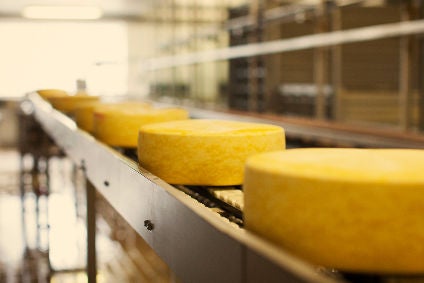 Norwegian dairy cooperative Tine has said its earnings in 2016 were supported by growth in the value of the cheese category, as well as by an improved industry outlook.
Delivering an update on its 2016 performance this morning (15 February), Tine revealed its operating profit, excluding a one-time gain of EUR245m (US$258.6m) related to pension charges, rose by 2.3% to EUR1.7bn. Including the gain, operating profit totalled EUR1.96bn.
During the year, the company was able to identify efficiency improvements of EUR180m, "primarily" related to procurement expenses and internal operations and process improvements.
Revenue rose 1.4% to EUR22.1bn.
Tine described 2016 as a "good year for cheese". The company said consumption of cheese increased in Norway, in contrast to declining milk consumption. Value growth of Tine's cheese sales totalled 1.6%.
The group also flagged the performance of two of its subsidiaries – ice cream business Diplom and ready-to-eat snack business Fjordland – which Tine said saw "good profit growth".
Tine CEO Hanne Refsholt said the result was "good" but "no better than what we need to build competitiveness" in the face of a "changing consumer market".