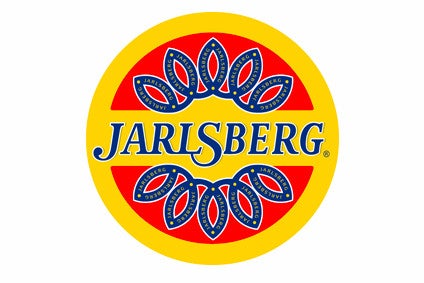 Norway-based dairy group TINE and Irish co-op Dairygold are to set up a new production facility to manufacture Jarlsberg cheese in Ireland.
Dairygold has produced Jarlsberg for Tine under licence for a decade but the Norwegian company said it needed to expand production. The new facility will be on Dairygold's existing cheese site in Mogeely in County Cork.
"The experience is good and the partnership is working well, but Tine need to expand production of Jarlsberg outside Norway in order to serve international markets in the future," a Tine spokesperson told just-food today (31 May).
The spokesperson cited two reasons for Tine's decision to manufacture in Ireland. "Access to a sufficient amount of milk of high quality is the most important reason, together with the fact that the Irish agricultural sector is highly developed with high animal welfare."
The new plant will mean Tine will no longer manufacture Jarlsberg in Norway for international markets. At present, around half of Jarlsberg's total production is carried out in Norway, with a second site in the US manufacturing the rest.
Tine will still produce Jarlsberg in Norway for its domestic market. Asked if there would be a reduction in jobs in Norway, the spokesperson said: "Not directly. We are conducting a change in our factory structure to meet expanding demand for several dairy products in Norway. We will still manufacture Jarlsberg in Norway for export markets until a plant in Ireland is in full production."
Dairygold chairman James Lynch said production at the plant is scheduled to start in 2019. "Tine's decision to invest alongside Dairygold on the Mogeely site reflects a strong vote of confidence in the commitment of our farmers and staff to quality dairy production at all levels."