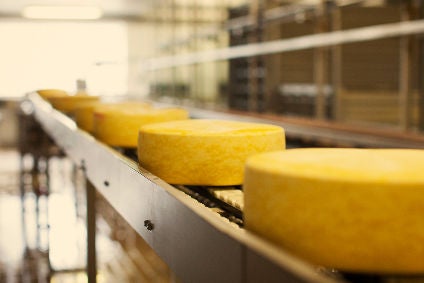 Norway-based dairy group TINE has announced plans to rebuild a dairy plant and overhaul its cheese production operations in the country as part of a cost-cutting programme expected to save around NOK69m (US$8m) annually.
Tine told just-food several facilities are set to be refurbished under the plans, with one potential closure.
However, a Tine spokesperson said no changes will be implemented until around 2020-21 – after production in Norway of Jarlsberg cheese for export markets has been discontinued, following the firm's decision to set up a Jarlsberg production facility in Ireland in partnership with Irish co-op Dairygold.
Changes planned in Norway include rebuilding the company's existing Elnesvagen dairy in the north of the country, the spokesperson said. "All our current facilities will continue, with the exception of Hardanger which will be closed."
Following the closure of Hardanger, in western Norway, cream cheese production will be consolidated at the group's Orsta facility, also in the west of the country, the spokesperson said. Once Elnesvagen has been rebuilt, "an evaluation will be made about the future of the Voss dairy plant".
The Tine group has more than 110 brands and 1,300 product lines – most of which are dairy. The group also produces ready meals, juices and bottled products.
Tine saw sales and earnings rise in 2015, with its cheese business and the depreciation of the Norwegian krone two of the factors helping its results. The company booked net profit of NOK1.42bn, up from NOK1.01bn in 2014. EBIT stood at NOK1.68bn, compared to NOK1.36bn a year earlier.
Tine has said previously it will continue to produce Jarlsberg in Norway for the domestic market as well as continuing Jarlsberg exports until the Ireland plant starts production, which is expected to be in 2019.