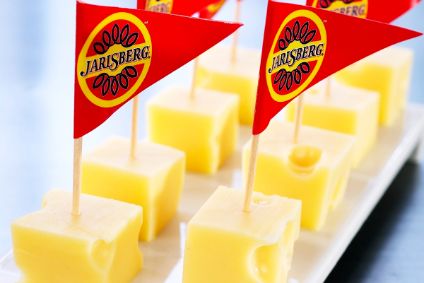 Tine, the Norway-based dairy group behind the Jarlsberg brand, has acquired a majority stake in Lotito Food Holding, a US-based food importer.
The deal sees Norseland, Tine's US subsidiary, increase its stake in Lotito Food Holding from 33% to 90%. The price paid, to be spread over five years, is US$28m. Tine paid $16.5m for the initial 33% stake in 2016.
Lotito Food Holding does business in the retail and foodservice channel in the US. Tine emphasised how the deal would bolster the position of Jarlsberg in the foodservice market.
"Foodservice will be an important channel for securing further growth and for securing Jarlsberg's position in the US market," Atine Jacobsen, the executive vice president for Tine's international business, said.
Tine said Lotito Food Holding had "sales of close to $78m and an operating profit of nearly $4.3m" in 2017.
The deal, announced before Christmas, came into force on 2 January – the same day Tine's new CEO, Gunnar Hovland, formally took the helm.
When the deal was announced, outgoing CEO Hanne Refsholt said the transaction showed the company believed it was "important to secure Jarlsberg good, competitive conditions" amid the Norwegian government's plans to phase out the country's price-equalisation scheme by 2020.
The scheme sees grants – paid for through consumer prices – awarded in areas such as for the transport of milk from producers, the distribution of milk to northern Norway, school milk and export.