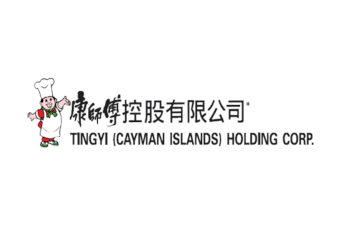 Tingyi (Cayman Islands) Holding Corp. has promoted James Wei to the role of CEO.
Wei, the head of Tingyi's food business, replaces Wei Ing-Chou, who will remain chairman of the board and executive director at China's largest instant noodle maker.
The move allows the company, owner of the Master Kong brand, to comply with the Hong Kong Securities listing code requiring the chief executive and chairman roles to be separated.
In a regulatory filing the company said: "Mr. IC Wei confirms that there is no disagreement with the board and there is no matter in relation to his resignation as the chief executive officer of the company that needs to be brought to the attention of the shareholders of the company or the stock exchange."
James Wei became CEO of the firm's food business division in January last year. Prior to joining Tingyi, he was a senior advisor to private-equity firm CVC Capital in Asia Pacific and German personal care business Beiersdorf. From 2009 to 2011, Wei was president of Beiersdorf's business in Asia. His career also includes six years at home and personal care group Avon Products and 19 years at Procter and Gamble.
"James Wei does not have any relationship with any other directors, senior management, substantial shareholders or controlling shareholders of the company," Tingyi clarified.
The appointment became effective yesterday (1 January).