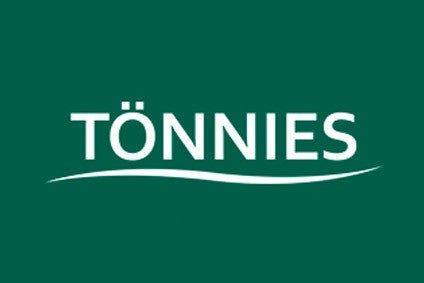 German meat giant Tönnies is seeking to overturn a decision by the country's authorities to close one of its abattoirs linked to a Covid-19 outbreak.
The plant in Soegel in north Germany, operated by its Wiedemark subsidiary, must end slaughtering tomorrow (9 October) the Emsland regional authority has ordered and has to close, initially, for 22 days.
Some 112 of its 2,000 or so workers were reported to have tested positive for the coronavirus.
But Tönnies said the order to shut the plant is "not proportionate" and it is taking legal action.
In a statement seen by just-food, Tönnies said it is seeking an injunction against the decision. Tönnies said it will "proceed to the competent administrative court [in Osnabrück] by way of interim legal protection against the decision to close the district of Emsland".
In the seven days to Wednesday (7 October) 4,179 tests performed and 72 were positive, Tönnies said. New infections, it added, are falling sharply.
Wiedemark managing director Christopher Rengstorf said: "To issue the closure order today is not proportionate for us.
"In the past few days we have coordinated and installed numerous preventive measures to protect against new infections with the authorities in Emsland, in order to simultaneously relieve the pressure on the agricultural production chains. These measures are taking effect and are showing initial success. Therefore, we have to maintain proportionality and, in addition to protection against infection, also ensure animal welfare on the farms in the region."
Weidemark said it tests every employee with a PCR test every day and a rapid antigen test is also used. There is also a compulsory requirement for workers to wear masks.
There have been a number of coronavirus outbreaks at German slaughterhouses during the Covid-19 period and plants belonging to major meat businesses in the country, including Toennies, have experienced temporary closures.