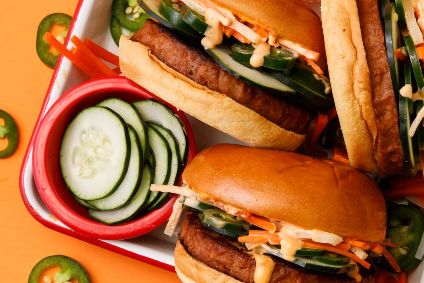 US-based Turtle Island Foods – which trades as Tofurky – has lost an appeal seeking to block a law making it illegal to represent a plant-based meat-alternative product as meat.
Its challenge to the state of Missouri was thrown out by the United States Court of Appeals for the Eighth Circuit yesterday (29 March).
In the ruling, seen by just-food, the court sided with the state's attorney general Eric Schmitt when it dismissed the action brought by Tofurky and The Good Food Institute, which challenged the constitutionality of the 2018 Missouri statute that prevents "misrepresenting a product as meat that is not derived from harvested production livestock or poultry".
Torfurky, based in Hood River, Oregon, makes products such as meat-free burgers, sausages, deli slices and faux chicken items using mycoprotein and plant-based ingredients.
Following the ruling, attorney general Schmitt said: "Ensuring that the food that Missourians buy is marketed correctly is of vital importance to both the consumers and the farmers and ranchers that produce that food.
"We will continue to defend the state against any further appeals or challenges in this case."
Mike Deering, executive vice president of the Missouri Cattlemen's Association, said: "A bipartisan majority in the General Assembly made clear their intent to ensure marketing with integrity. Attorney general Schmitt and his team aggressively defended that intent and farm and ranch families are grateful."
just-food asked Tofurky, which has issued similar legal challenges in a number of other US states. for its response to the Missouri ruling.
The company's president and CEO Jaime Athos said: "While it is true that the court ruled against our motion, they sided with us on the important issues. They held that Tofurky's labels did not violate the statute, a ruling that arguably creates a path for other plant-based companies to label their own products without fear of enforcement action. All that our industry has to do is continue on its current path of using qualifiers like "plant-based" or "vegan" to describe its burgers, sausages, and other products."
Suggesting continued legal challenges, he added: "We will continue pushing for a final determination on the merits of the case that either this law doesn't apply to any plant-based producers or if it does, it is represents an unconstitutional restriction on truthful commercial speech."