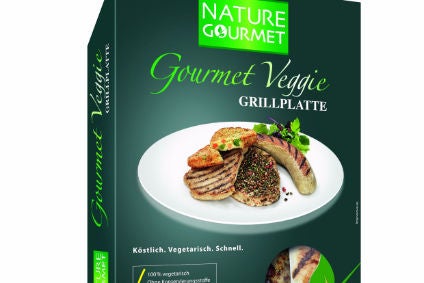 Orior, the Swiss food group, has announced a deal that will see Tofutown, a producer of organic and vegetarian products in Germany, distribute its Nature Gourmet lines in three markets.
From March, Tofutown will manufacture and market Nature Gourmet products to sell in Germany, Austria and Luxembourg.
"Orior is the veggie pioneer in Switzerland, Tofutown is the veggie pioneer in Germany; this partnership offers unique potential," Daniel Lutz, Orior's CEO, said.
Meanwhile, Orior has appointed Oscar Marini to two roles – group innovation manager and CEO of pasta business Pastinella.
Orior said Pastinella's focus on fresh pasta would be "sharpened considerably" under Marini.
Lutz added: "With Oscar Marini as group innovation manager and CEO of Pastinella, we have enlisted the talents of an expert with more than 25 years of experience in innovation management and strategy development as well as a strong track record in the pasta business. We are looking forward to this reinforcement."