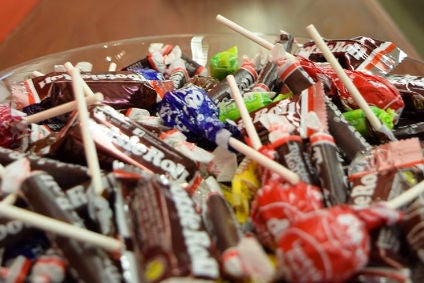 Tootsie Roll Industries, the US confectioner, has booked a fall in first-quarter sales on the back of lower revenues from overseas, although the company's profits rose year-on-year.
The company booked a 2% dip in net sales to US$103.4m.
Net earnings were up 8.1% at US$9.9m, Tootsie Roll Industries said in a filing with the Securities and Exchange Commission.
Ellen Gordon, the chairman of Tootsie Roll Industries, said: "First-quarter 2016 sales were adversely affected by lower export sales from the US to foreign markets and a decrease in sales of foreign subsidiaries,including the effects of a stronger US dollar and currency translation."
She added: "Net earnings in first quarter 2016 benefited from higher price realisation on sales, but were adversely impacted by lower export sales and results of foreign subsidiaries, as well as increased manufacturing costs."
Gordon said the increase in manufacturing expenses was due to lower production volumes as Tootsie Roll Industries sought to reduce its inventory amid what it called "uncertainties surrounding changes in state and national labeling regulations and requirements".