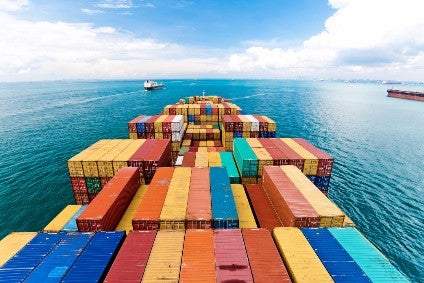 Trade ministers from 11 Trans-Pacific Partnership nations have agreed on core elements of the new trade pact that is moving forward despite the absence of the US from the agreement.
The trade deal will now be called the Comprehensive and Progressive Agreement for Trans-Pacific Partnership (CPTPP) to reflect a focus on inclusive growth, the ministers said in a statement following two days of meetings in Danang, Vietnam. It is expected that, after each country has cleared the necessary domestic procedures, the agreement will take effect by 2019.
The aim of the pact is to create an unprecedentedly expansive, multilateral free-trade agreement covering the entire Asia-Pacific region.
The original TPP with 11 other Pacific Rim nations was agreed in 2015 and would have linked 40% of the global economy, or $28.1 trillion worth of GDP. However, it was described as a "disaster" by US President Donald Trump during his election campaign, claiming it would threaten American jobs by introducing lower-wage competition. He withdrew the country from the agreement in January.
In a joint statement, the ministers said the new pact maintains the "high standards, overall balance and integrity" of the TPP, while ensuring the interests of all participants and "preserving our inherent right to regulate, including the flexibility of the parties to set legislative and regulatory priorities".
Ministers are understood to have suspended 20 provisions from the original agreement, if Washington stays out of the pact, 11 of which are related to intellectual property. And a revision of the original TPP text means the CPTPP can come into force 60 days after at least six signatories complete domestic procedures.
"Ministers confirm that the legal instrument proposed for the CPTPP allows the participants to act decisively in a timely manner to advance their shared objectives," the statement read. "Ministers reaffirm that the CPTPP demonstrates their firm commitment to open markets, to combatting protectionism and to advancing regional economic integration."
Ministers said they have tasked officials with continuing their technical work, including continuing their efforts toward finalising those items on which consensus has not yet been achieved, as well as legal verification of the English text and translation to prepare the finalised text for signature.
The 11 countries are targeting next February for the signing ceremony, after which they will start their respective domestic ratification processes.