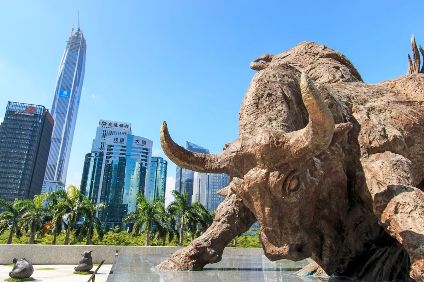 As expected, China has retaliated following a US move last week to increase tariffs on US$200bn worth of Chinese goods.
Accusing the US of "unilateralism" and "trade protectionism", Beijing announced yesterday (13 May) that it will raise the rate of additional tariffs imposed on some $60bn worth of imported US products from 1 June.
The US move last week increased tariffs from 10% to 25% as from last Friday (10 May).
China said tariffs on some US products will now be increased to 25%, 20%, and 10%. It is understood that 5,200 US product types will be affected, including food items such as spinach.
A statement from the Customs Tariff Commission of the State Council, published via the Chinese government's media channel Xinhua News Agency, said: "The measure taken by the United States escalated trade frictions and violated the consensuses reached by both sides to tackle trade disputes through consultations.
"The US move damaged the interests of the two sides and did not meet universal expectation of the international community.
"To defend multilateral trade mechanisms and safeguard its own rights and interests, China had to adjust its additional tariffs on some of the goods imported from the United States in response to the US act of unilateralism and trade protectionism.
"China hopes that the United States would return to the right track of bilateral economic and trade consultations, make joint efforts with China to meet each other halfway and strive to reach a mutually beneficial and win-win agreement on the basis of mutual respect."
The trade escalation comes during a time when the US and China are meant to be holding trade talks aimed at ending the impasse.
However, President Trump has warned China to back down in the trade war, suggesting the US will be the clear winner from the dispute.
In a series of Tweets he warned China it would be "hit very badly" and said "there will be nobody left in China to do business with" if the dispute continues.