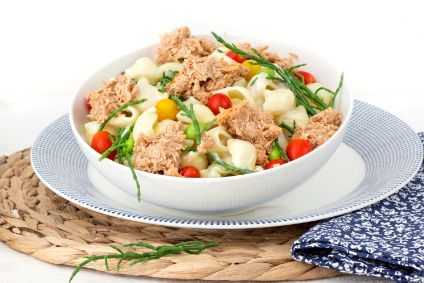 Netherlands-based meat-free group Schouten Europe has changed the name of its newly-launched tuna-alternative TuNo to Vegan Green Tuna.
The announcement comes five days after Atlantic Natural Foods (ANF), the US company that sells the Tuno-branded faux tuna, issued a public statement claiming Schouten had "infringed on our rights" over the similar branding.
Last week, ANF said the company had "engaged European/Dutch counsel to advance our rights before The Hague if required, though we hope this is not necessary".
Within a day, Schouten responded by saying it would be changing the name of its product. "We respect the trademark registration of Atlantic Natural Foods," it said.
The Dutch company has pointed out that it only supplies its product as an ingredient to interested parties, although it will be available on shelves at major Dutch retailers at the end of February on a white-label basis.
Managing director Peter Schouten said: "A name change is not a major issue for us as we do not market the product as a brand or consumer product – hence the decision to change the name and respect the registered trademark."
Schouten said it expects to further expand its range of fish substitute products in the coming year.
UK grocers Sainsbury's and Morrisons are among the retailers stocking ANF's Tuno product. ANF also markets the brand in North America and Australia.