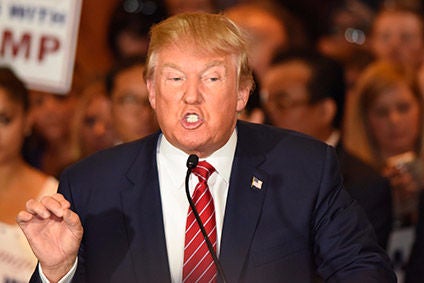 The Trans-Pacific-Partnership (TPP) trade deal is to proceed even though the US will no longer be involved.
Eleven countries, including Japan, Australia, New Zealand, Canada and Mexico, have agreed to a revised trade deal – to be known as the Comprehensive and Progressive Agreement for Trans-Pacific Partnership (CPTPP) – a year after US President Donald Trump withdrew his country from the agreement.
The newly-forged accord follows two days of high-level talks in Tokyo.
The partners are now expected to work towards signing the deal in Chile in March.
Following agreement in the Tokyo talks, Lawrence MacAulay, Canada's minister of agriculture and agri-food and François-Philippe Champagne, its minister of international trade, said in a joint statement: "Reaching this milestone on the CPTPP is great news for Canadian farmers and food processors as it will help grow the Canadian economy, including the middle class, and deliver prosperity to rural communities across the country.

"It will give the Canadian agricultural industry preferential access to all CPTPP countries and will provide new market access opportunities for a wide range of Canadian products, including meat, grains, pulses, maple syrup, wines and spirits, seafood and agri-food products."
Meanwhile, Australia's National Farmers' Federation chief executive, Tony Mahar, said the resurrection of the agreement was a good thing for the country's farmers.
"Ultimately, this will make Australian food and fibre products more competitive in the global market," he said.
The agreement will make it easier and cheaper to export to other signatory countries by cutting tariffs, common laws and regulations. In the case of Australia, its beef, dairy and wheat industries could be big beneficiaries.
Talks had previously stalled over issues such as intellectual property rights and Canada's insistence on protection for its cultural industries.
The other countries party to the deal are Malaysia, Singapore, Chile, Peru, Vietnam and Brunei.