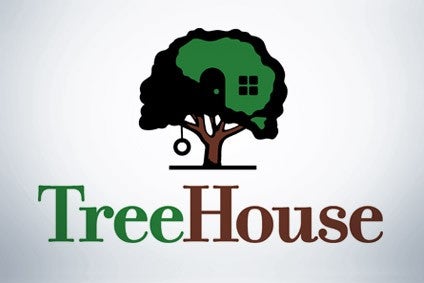 US private-label giant TreeHouse Foods has adjusted its 2021 sales and earnings guidance downwards.
Reporting its second-quarter financial results today (5 August), the Illinois-based firm's CEO Steve Oakland said the company – the largest private-label manufacturer in the US – "continued to navigate an unprecedented operating environment".
TreeHouse's new guidance for 2021 suggests adjusted earnings per diluted share from continuing operations of US$2.00 to $2.50 and reported net sales between $4.2bn and $4.45bn.
In May, when the company reported its first-quarter results, the 2021 earnings forecast was for a range between $2.80 to $3.20 while sales were forecast to range between $4.40bn and $4.60bn.
In the second quarter, TreeHouse booked sales of $1bn compared to $1.04bn for the same period last year and a net loss from continuing operations of $5.2m, double that of a year ago.
Reflecting on its performance, Oakland said: "We lapped last year's heightened Covid-related demand and took actions to offset the impact of inflation through pricing increases and to address supply chain disruptions.
"While macroeconomic factors have temporarily driven lower-than-expected consumer demand for private brands, we outperformed private label in the majority of our categories, as our service levels remain strong and we continue to engage our retail partners.
"We have even greater resolve today to execute on our strategy, and we continue to believe the macro impact of government stimulus and other factors will be transitory. As the environment normalises and inflation translates into higher prices, we believe the demand for private brands will return to its pattern of historical growth."
TreeHouse, which has been carrying out a restructuring operation for three years, sold its breakfast cereal business to local peer Post Holdings in June.
The company has faced criticism over its strategy from activist investor, and shareholder, Jana Partners.