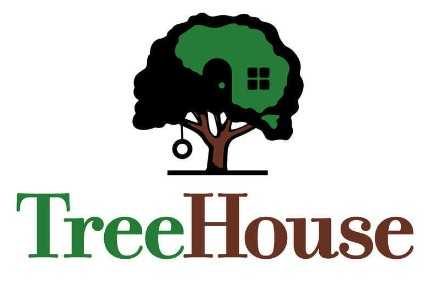 TreeHouse Foods expects an improvement in profit margins to accelerate next year as the largest private-label supplier in the US makes further progress toward achieving its end-of-decade targets.
Chief executive Steven Oakland is tasked with seeing through the TreeHouse 2020 rationalisation strategy launched under his predecessor in the summer of 2017, which entails reducing a bloated SKU count and improving profit margins by three percentage points. While the latest set of financial results showed the pass-through effect from that programme on sales and profits, some success has already been achieved in disposing of some businesses, with cost-savings moving ahead.
Margins ticked up by less than a percentage point in the third quarter to 5% – based on adjusted EBIT – but were up 1.2 points on a "sequential" basis. And on a follow-up earnings call with analysts last week, Oakland outlined the company's goal to achieve an 80 basis-point improvement this year, another 130 points in 2019, and 90 points more the following year leading up to the 2020 target.
The third-quarter increase in margins came as inflation continued to weigh on the Illinois-based business, forcing TreeHouse to raise prices. However, chief financial officer Matthew Foulston said that resulted in some lost volumes in its baked goods, and meals and snacks divisions.
That trend in volumes is expected to continue in the fourth quarter, particularly in the latter category, where TreeHouse said it "lost the majority of a large, low-margin piece of business".
"Being one of the first in market with pricing did result in some lost volume," Foulston explained. "Meals and snacks…..are where lost volume as a result of our pricing actions has been the most evident. Some of the larger volume losses were not particularly profitable pieces of business, which is why the year-over-year DOI dollar decline is less meaningful. This speaks to our continued focus on margin management."
On the other side of the fence, Oakland said the company had secured new business: "We've had some wonderful wins in the last quarter or so. Those are going to show up in our sales nine to 12 months from now."
TreeHouse has committed to eliminate low-margin products and reduce the SKU count by 25% by the end of the decade under the 2020 strategy. And to that end, the firm offloaded its soups and infant foods business known as SIF in May last year.
More recently, the New York-listed firm disposed of its McCann's Irish Oatmeal brand to local peer B&G Foods in July, raising US$32m in the process. And the same month, it announced plans to close its office in Omaha, Nebraska, by the end of January with "related work content" to be consolidated at other facilities.
"On a year-to-date basis, we have already achieved our original full-year 2018 goal of $30m in savings," Foulston said. "And in fact, we could exceed our annual run-rate goal of $55m of savings in this calendar year."
Foulston added TreeHouse has raised its expectations for underlying cash generation this year. "Factoring in the $30m in proceeds from the McCann's Irish Oatmeal sale, in total, we expect to generate $180m to $210m," he said.
However, the impact of the SKU rationalisation and the sale of McCann's was felt on sales, which dropped 10% to $1.39bn in the third quarter, and were down 6% over the nine months to $4.33bn.
Excluding the 2.5% negative impact from the SKU programme, and the 0.2% effect from McCann's, sales were 7.5% lower on the quarter.
But the full-year outlook was narrowed to the bottom-end of the previously-announced guidance of $5.8bn to $6bn.
In other results, nine-month adjusted EBIT declined 27% to $165.8m, while net income turned to a $48.8m loss, compared to a $22.8m profit a year earlier.
After taking the CEO role in March this year, Oakland said he would look deeply at "all elements" of TreeHouse's portfolio, which covers baked goods to condiments, healthy snacks, and meals. And on another analyst call in May, Oakland said: "It's clear to me that there are some things we do well, and there are some things that we do not".
But this time around, he spoke of the importance of improving TreeHouse's customer-service profile, as well as seeing through the 2020 strategy in an age of shifting consumer trends.
"Private label is growing and our capabilities line up perfectly with the growth of e-commerce and the movement to natural, clean label and organic," Oakland said. "We are not trying to solve structural declines. We are solving operational issues and therefore we can win."