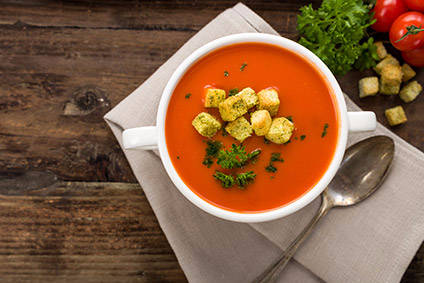 TreeHouse Foods, the US private-label supplier, has offloaded its soup and infant feeding business to Riverbend Foods, a new company set up by private-equity firm Insight Equity.
The unit, based in Pittsburgh in Pennsylvania, makes own-label condensed and ready-to-serve soup, baby food and gravy. Its sales were around $210m in 2016, TreeHouse said. The company said the sale of the assets would have "a negligible impact" on its "ongoing operating income".
The financial details of the transaction were not disclosed.
TreeHouse has owned the business for over a decade after acquiring the assets from the then Del Monte Foods in 2006.
According to TreeHouse's most recent 10-K filing, the company said it believed the unit primarily manufactures private-label products sold to grocery retailers. The company said it believed it was "the largest manufacturer of private-label soup" in the US, based on volume.
The report said the majority of the unit's sales came through soup sold at retail but it stated the business also co-packed conventional and organic infant feeding products for branded baby food companies.
"As we continue to deliver on our promise of transformation and shareholder value creation, it is important that we focus our portfolio and enhance our approach toward resource allocation," TreeHouse chairman and CEO Sam Reed said. "This strategic transaction allows us to simplify our business and concentrate our efforts toward more dynamic categories that support our customers' corporate brand initiatives while offering consumers the best balance of both quality and cost."
TreeHouse said around 460 staff would move to the newly-formed Riverbend Foods. The unit makes products in cans, glass and Tetra Recart packaging but TreeHouse underlined it would retain its Tetra aseptic carton business, which includes broth and other lines produced in another location. The deal is expected to close by the end of the third quarter.
Jack Waterstreet, a partner at Insight Equity, claimed the acquisition "presents a unique opportunity to acquire a food manufacturing platform with numerous attractive growth opportunities".
He added: "We believe the business has opportunities in its existing categories as well as attractive adjacent categories, and we are delighted to welcome the soup and infant feeding business to our portfolio."