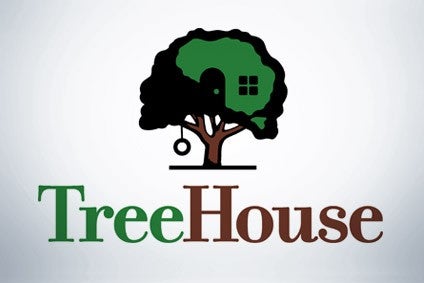 TreeHouse Foods, the largest private-label supplier in the US, plans to close its office in Omaha, Nebraska, by the end of January as part of its multi-year restructuring programme.
Some 200 employees will be affected by the closure.
New York-listed TreeHouse said in a statement that "related work content" will be consolidated into its facilities in Green Bay, Wisconsin, and Oak Brook in Illinois.
The TreeHouse 2020 transformation initiative was launched last August and has been described as "a comprehensive strategic blueprint intended to accelerate long-term growth", with, at its core, a goal to improve operating margins by three percentage points by the end of the decade.
The programme is also designed to reduce the company's cost structure through simplification and to align operations with the current and future needs of the business.
Costs associated with the Omaha office closure are expected to be incurred primarily over the next three quarters, and will total approximately US$6m, or $0.08 a share, most of which is anticipated to be in cash.
Chief executive and president Steven Oakland, who took the CEO job in March, said: "The decision to close the Omaha office was a difficult one, and we are committed to assisting employees through this difficult transition. As we streamline our enterprise resource planning systems and near the completion of SAP order-to-cash conversions, it makes a great deal of strategic and financial sense to leverage our shared services capabilities across the company."
just-food analysis: Can new CEO Steven Oakland rebuild TreeHouse Foods?