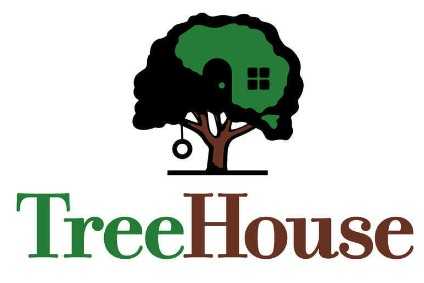 TreeHouse Foods has insisted its acquisition of the Riviana branded pasta operations in North America from Ebro Foods is not related to panic-buying or stockpiling seen in the category during the early weeks of the pandemic.
The deal, announced on Thursday (5 November), was an unusual one for TreeHouse given the main part of its business is in private label, although the company does market regional brands in the US.
Addressing analysts last week on the back of third-quarter results, TreeHouse president and CEO Steven Oakland said the transaction is an opportunity to deliver superior profit margins over own-label.
Consumers were invariably faced with empty shelves of dried pasta, bakery products, sugar and toilet rolls at the height of the first coronavirus wave around March and April, leading to speculation TreeHouse executed the deal with Ebro to benefit from what might emerge as a similar pattern during the second bout of the virus, which is forcing many countries into another lockdown.
Nomad Foods, a frozen food supplier in Europe, noted last week how it is seeing the early stages of a return to elevated consumer purchasing behaviours in retail as infections gather pace around the world once again.
And TreeHouse, against the backdrop of consumers seeking out established and trusted brands during the pandemic, said "private-label penetration has returned to May levels".
"Pasta has been one of the categories experiencing strong volume lift from at-home consumption. This has driven our utilisation to over 100%. Pasta has contributed significantly to our overall margin expansion and cash flow this year," Oakland said.
"It's against this backdrop that we believe the acquisition of the majority of Ebro's Riviana regional pasta businesses will dovetail with our strengths and allow us to drive even greater operating leverage not only as we navigate the pandemic, but as we look to the future. This was not opportunistic because of the pantry-load volume that's going on in pasta."
Oakland said pasta is one of TreeHouse's largest categories with revenues last year of more than US$300m, 20% of which is branded under the lines Mueller's, Golden Grain, Anthony's and Ronco. Own-label pasta products account for the 80% balance. TreeHouse's group revenues in 2019 were $4.29bn.
Last week's deal with Riviana Foods, a subsidiary of Ebro, entailed the acquisition of a host of brands including Prince, Creamette and Skinner. The Ronzoni pasta brand in North America remains in the hands of Ebro, along with a production facility in Montreal, Quebec.
TreeHouse takes control of a Riviana facility in St. Louis, Missouri, under the cash transaction valued at $242.5m.
"Regional pasta brands like these hold brand equity with shoppers and retailers. They play a key role in offering value and selection to consumers in their markets."
Asked how TreeHouse will accommodate the production runs of the acquired pasta brands if its factories are operating fully, Oakland clarified the company has formed a "transition services agreement" and a contract packing arrangement with Ebro to get "us through the Covid surges of demand".
He added: "The branded nature of the portfolio means operations can be efficiently focused on producing a select number of SKUs, allowing us to complete longer production runs and deliver margins that are higher than private label," he added.
For the time being, TreeHouse has seen a resurgence in demand for private-label products, which tend to hold up well during a recession, and expects the 150 basis-point market share gains seen across its categories in the third quarter to continue.
"The fundamentals of private-label appeal remain intact, and our products are positioned well as the consumer behaviour inevitably shifts back towards seeking value," Oakland told analysts.
"Having assortment back, we don't think the fundamental premise of private label is different at all. Especially if you think about the growth in those unmeasured channels – you all know who those retailers are, they're doing really well through this whole thing and many of them are primarily private-label retailers."