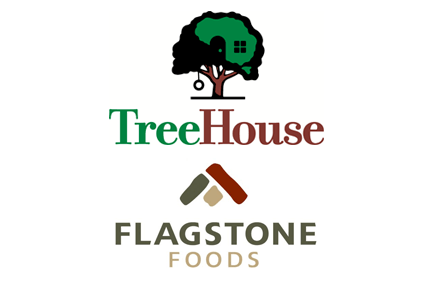 TreeHouse Foods said that its third quarter performance was shaped by "competitive pressures" across most of its categories, as lower pricing and unfavourable volume/mix weighed.
The company booked net sales for the three months of US$798.6m, versus $795.7m in the year-ago period. Sales growth was supported by the contribution from acquisitions and an additional month's Flagstone Food sales. This was partially offset by unfavourable volume/mix, foreign exchange and lower pricing.
"Third quarter volume/mix declined 4.3% on an organic basis, driven by lower volumes in most categories. Once again, we faced a difficult comparison to 2014 when we posted organic volume/mix growth in last year's third quarter of approximately 4%," chief executive Sam Reed said.
Adjusted EBITDA dropped 3.6% to $99.8m, a decrease that the company attributed to "competitive pressures" in its categories. Reed said that TreeHouse was "encouraged" by progress made on margin progression. Excluding coffee, the group's margin rose 70 basis points year-on-year.
Net income, however, was lifted by lower SG&A expenses and a lower effective tax rate. Net earnings totaled $28.4m in the quarter compared to $19.9m last year.
TreeHouse reaffirmed its full-year earnings guidance of $3.00-3.15 per share. Reed said that the company saw "tremendous opportunity" next year. Earlier this week, TreeHouse announced that it is acquiring the private brands business of ConAgra Foods. "We are creating a company with nearly $7bn in revenue and approximately $700m in EBITDA, whose size and scale will be unmatched in the private label food and beverage space."
The deal will be dilutive to TreeHouse's earnings in the first year post acquisition but TreeHouse management expects to rapidly ramp up profitability. To find out how it plans to achieve this, check out just-food's analysis of the acquisition.