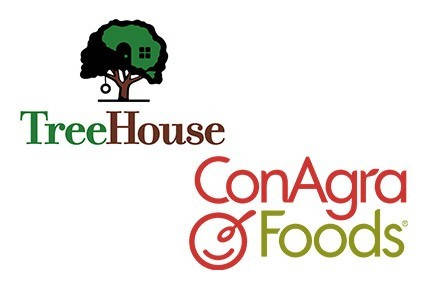 TreeHouse Foods has announced plans to close two manufacturing facilities that it attained as part of its US$2.7bn acquisition of ConAgra's private-label business.
The US group said it will shut facilities in Azusa in California and in Ripon in Wisconsin. The company said the move follows a review of its plant network that aims to align its operations with "current and future needs" and eliminate "excess manufacturing capacity".
The production facility in Azusa has around 660 employees and produces snack and bar products. Full closure is expected in the second quarter of 2017, with production to be transferred elsewhere in TreeHouse's existing network. The company stressed it does not expect supply to be disrupted.
Approximately 60 people work at the Ripon site, which produces private-label sugar wafer cookies. TreeHouse said it is discontinuing production of sugar wafer products due to declining demand. The site is expected to be shut in the fourth quarter of 2016.
TreeHouse said it will provide severance benefits, transitional support and outplacement services to employees whose positions are being eliminated.
Costs associated with the closures are expected to come in at US$17m, including asset write-offs and employee-related costs. The company said it expects approximately $1.1m of the charges to be incurred in the second quarter of this year and approximately $4m will be registered on a quarterly basis beginning in the third quarter of 2016 through the second quarter of 2017.