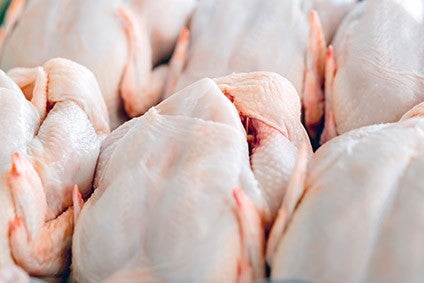 Ronsard, the poultry arm of French food co-operative Triskalia, has presented plans to invest EUR12m (US$13.4m) in production.
The company is planning to spend at its abbatoir in Bignan, in Brittany, in order to strengthen its activities in products such as fillets and cooked whole chickens.
More than 40% of poultry products consumed in France are of foreign origin. In order to supply the domestic market more intensively, Ronsard is eyeing the development of a new strain of chickens bred without antobiotics which reach maturity in 42 to 44 days compared to the standard 28 days.
The investment project includes financial support of more than EUR1.2m from the Brittany region and the European Union.
Ronsard has annual revenues of EUR185m from the sale of just over 52,000 tonnes of products. Some 21% of Ronsard's business comes from exports, mainly to Europe. It operates seven production plants and employs 900 staff.