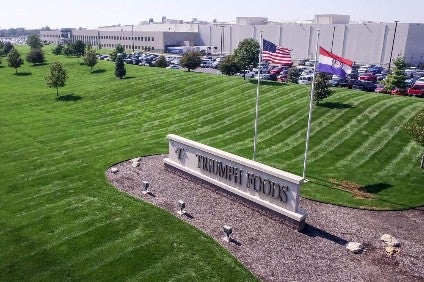 US-based Triumph Foods has seen a mass outbreak of Covid-19 cases amongst the workforce at its pork-processing plant in St Joseph, Missouri.
A statement sent to just-food from the Missouri Department of Health and Senior Services (DHSS) said that, as of yesterday (5 May), some 373 employees and contract workers of Triumph Foods, who underwent sample testing with no related symptoms, have now received positive results for Covid-19.
Dr. Randall Williams, director of DHSS, said it had "initiated the process of contact tracing with those determined to be close contacts of our positive cases".
Last Friday (1 May), DHSS revealed it had offered Covid-19 testing to all employees and contract staff at the facility. It said then that there were 167 new cases among the 916 employees who had samples collected. By Saturday, that number had risen to 359.
just-food has asked Triumph Foods for a response to the news.