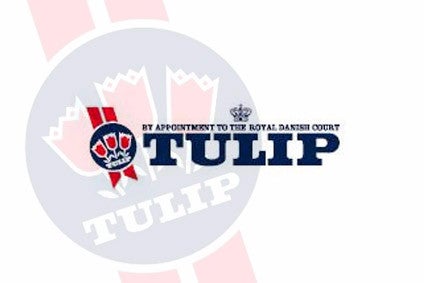 Danish Crown UK subsidiary Tulip has suspended production at an abattoir in Scotland it runs in conjunction with Scottish Pig Producers as Europe's carbon dioxide gas shortage starts to bite.
The Quality Pork partnership's site at Brechin, Angus, halted output today (26 June).
CO2 is used to stun pigs in the slaughtering process but a Europe-wide shortage of the gas has kicked in and Scottish Pig Producers chief executive Andy McGowan told the media his company's gas supplier had been unable to guarantee delivery.
"The problem we're facing is getting the gas suppliers to even commit to a date when they might deliver, That means we could take a delivery in the next hour but at present were not looking beyond Monday," he said.
Tulip said it has been granted temporary one-week derogation from Quality Meat Scotland (QMS ) so its QMS-assured Scottish pigs can be processed at its site at Ashton in England. Pig meat processed there will continue to carry the Specially Selected Pork logo.
Quality Pork can process more than 6,000 animals in a typical week.
In a statement sent to just-food, Tulip said: "A shortage in food-grade carbon dioxide (CO2) is currently impacting businesses across the UK food and drink industry.
"Tulip uses CO2 for a number of purposes within the supply chain; to stun pigs during the slaughter process, which is the most humane method available, and it is mixed with nitrogen for use in packaging to help preserve products. We have been reviewing all options to minimise non-critical usage of CO2 and animal welfare remains our number one priority.
"We are currently monitoring the situation across our network. On the whole we are managing to maintain our supply chain albeit it remains very fluid. We are working closely with Government and other agencies to rectify the situation.
"We are in daily contact with our supply partners but are extremely concerned (as is the rest of the industry) that very little, if any information is coming out of the gas sector about when this will be rectified. We've heard nothing about the cause of this issue or the solutions.
"We are keeping customers updated on a daily basis and thank them for their understanding during these exceptional circumstances."
The chronic lack of gas has largely been caused by shutdowns for maintenance at plants which produce food grade CO2 which is also used, in its solid dry ice version, by grocers to keep their freezer sections operating.