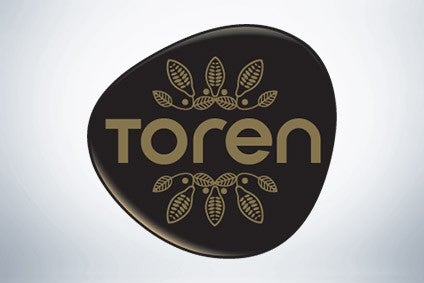 Tören Gida, the Turkish confectionery group, is planning to expand production and is eyeing new markets for its products after being backed by banks EBRD and TSKB.
EBRD – the European Bank for Reconstruction and Development – and TSKB – Turkiye Sinai Kalkinma Bankasi (the Industrial Development Bank of Turkey) – have between them loaned US$1m to Tören.
The chocolate maker said it will also use the money to finance acquisition of raw material and packaging supplies.
Based in the south-eastern Turkish city of Gaziantep, Tören Gida produces wafers, nougat and coconut bars, cream chocolate and other chocolate products, most of which it exports to more than 50 countries.
To boost production the company is currently investing in a new, energy-efficient chocolate line, packaging technology with increased automation and a warehouse.
The loan, which is divided 50/50 between the two lenders, will support the investment programme and will finance Tören Gida's increased working capital needs such as cocoa, flour, sugar and other ingredients as well as packaging supplies.
Improvements are expected to double Tören Gida's capacity to manufacture chocolate products and allow it to produce premium chocolate and export to new markets such as the US, Germany and Asia Pacific countries.