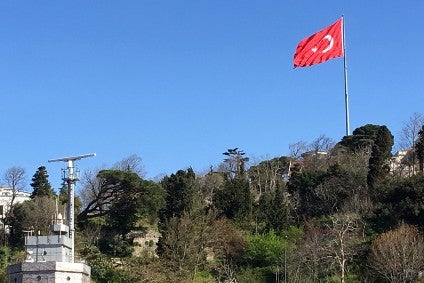 The European Bank for Reconstruction and Development (EBRD) has provided a loan to Isik Organic, a Turkish exporter of organic dried fruits and nuts.
A loan of EUR16m (US$17.6m) from EBRD also includes EUR1.5m from the Clean Technology Fund, which will be issued under the bank's Near Zero Waste programme.
The loan will be used by the Turkish firm to increase its production capacity and to reduce wastage.
Based in the city of Izmir, Isik Organic currently exports its products to various countries across the globe, including the US, Australia, Canada and Japan, as well as certain countries in the EU.
Isik Organic founder Mehmet Ali Isik said: "The EBRD loan will help us promote sustainable organic agriculture in Turkey.
"With these funds, we will expand the area from which we harvest and will be able to work with even more farmers. Our ultimate goal is to deliver healthy, organic products to millions of consumers worldwide, and help grows healthy generations."
EBRD's loan will help the company to build a hazelnut processing plant in Eregli, as well as enhance the production capacity of freeze-dried fruit production at its Afyon plant in Central Anatolia.
Additionally, the loan will be utilised by the company to support organic farmers across the country.
Increasing the production capacity will enable Isik Organic to meet the increasing demand for its organic products.
EBRD Turkey managing director Arvid Tuerkner said: "One of our goals is to boost successful Turkish exporters such as Isik Organic. We are impressed by the company's high standards and globally certified quality. We want to help them grow faster and continue their successful path."
Isik Organic operates three manufacturing facilities in Turkey and employs nearly 1,500 people. It also works with more than 4,200 farmers and provides training for growing and harvesting organic crops using new technologies.
The Clean Technology Fund financing will help the company to improve its land management capabilities and incorporate new energy and technologies to save resources besides reducing and recovering waste.
In July, EBRD and Turkiye Sinai Kalkinma Bankasi (TSKB) agreed to provide a $1m loan to Turkish confectionery maker Tören Gida. The confectioner will use the investment to expand its production capacity and enter new markets.